In the small city of Pruszków, located in the shade of capital Warsaw, Poland, a rather unique museum can be found called the 'Gallery of Steel Figures'. Artists get to raid local scrapyards and have so far created dozens of sculptures made from scrap metal. The latest additions are a bunch of iconic cars created from the metal waste that look surprisingly alike.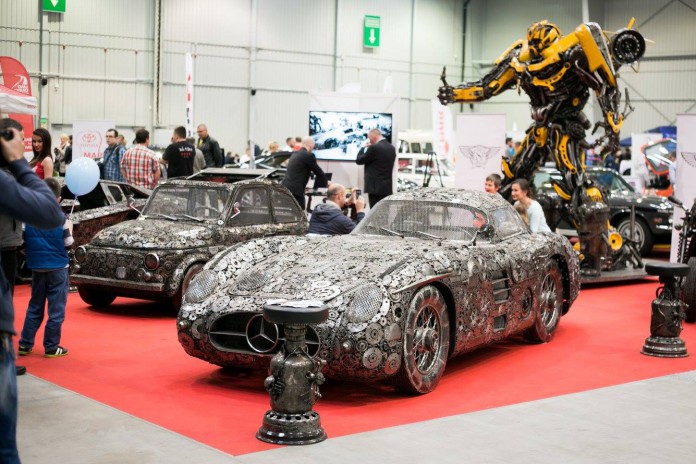 A group of 50 artists have worked for about five years on the latest four automotive additions, which include the classic Mercedes-Benz 300 SL, a Bugatti Veyron, a Maserati GranTurismo and a Lamborghini Aventador. Underlining how realistic these builds are, all models are completely built to scale and feature replica interiors.
Peeking inside some of the cars it is evident how much work has been put into detailing the interior of these metal art pieces. From the clockwork to the 'digital' center console, it looks like the iconic cars can come to life any moment. Most fascinating are probably the fully functioning iconic gullwing doors on the 300 SL.. Which one is your favorite? Check out the gallery below!