Just last month news emerged about a significant battery upgrade for all Tesla models, a welcome upgrade bringing the total driving range to just over 600 kilometers (380 miles). As the electric driving range grows it's getting more and more convenient making your way around with a Tesla. Despite the exciting news, it came just a little bit too late for us to be able to already enjoy the perks of the 100 kWh battery. It will still take a while before the 100 kWh battery pack is available and until then, the already powerful 90 kWh battery will have to suffice.
I have now been on several endeavors with the Tesla Model S, from the freezing fjords of Norway in winter to the likes of endless stretches of Autobahn and urban exploring, and there is just something quite challenging and maybe still slightly mystical about an electric road trip. Tesla invited me to try out their facelifted Model S and take it for a spin to Germany's capital, where we would experience the power of destination charging.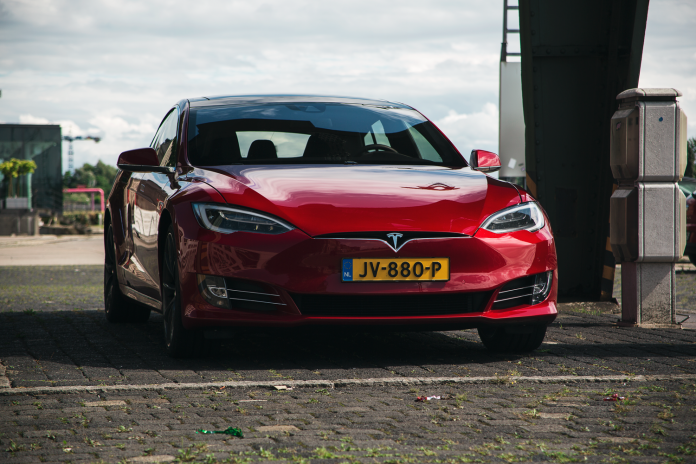 As for the 2017 Tesla Model S, the term facelift covers the sedan's modest redesign perfectly. Aesthetically, the reworked front bumper now matches that of the Model X SUV and that of the future entry Model 3. Another notable new feature is the HEPA filter, that some may refer to as 'Bio weapon defense mode'. It filters out 99,9 % of the particles that you don't want circulating in your car which is currently the benchmark.
The car's new LEDs slightly change its appearance as well besides giving you even more vision at night. The high beam works fully automatic so you don't have to worry about constantly switching the handle when another car approaches. Last but not least are a pair of extra cup holders, because, why wouldn't you want more cupholders? It's one of those very American features, but at least they now make use of the previously empty design space that was the mid console. Passengers in the back also now have a place to put their drinks although it may not exactly be in their reach.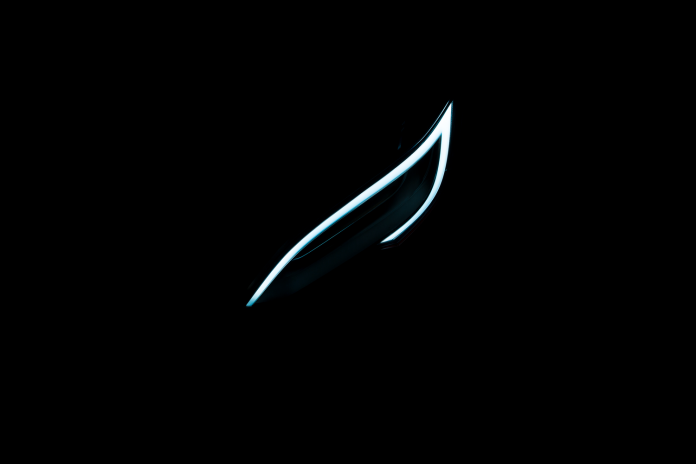 As I lay my eyes on the facelifted Tesla Model S P90D for the first time, I must say I remain neutral when it comes to the car's new face. With the fully painted front-end it is more united with the rest of the bodywork in general, although I liked the old contrasting front-end as well. What grabbed my attention more was the shiny red paint job in combination with the massive 21-inch turbine wheels. With these looks the Model S sure strikes a posing image, and it's pleasing that Tesla somehow always finds a way to provide me with a different color test car.
Once I got behind the wheel it felt like the bulky EV never left my home driveway. All was familiar and the fact that Tesla managed to give their cars such an unmistakably own character and style can only be seen as a good thing. While it's so uncomplicated and comfortable to drive, it always remains a challenge maneuvering the 2,200 kilogram Model S around town and it starts with the gate of Tesla Motor's HQ and service center in Amsterdam.
Tesla Model S P90D by Niels Stolte / GTspirit.com
If you ever find yourself behind the wheel of the Model S, you'll understand what I'm talking about. American proportions and European infrastructure aren't always the perfect match, but besides not running out of battery that is about as challenging as it gets. Step down on the brake pedal and the car silently comes to life. Give the 'gas' pedal a mild stab and the robust sedan smoothly accelerates. The brake pedal you probably don't need until you reach your destination and need to park, if you time your driving right that is. The regenerative braking function on the car is so strong that braking really isn't necessary unless you find yourself in a situation where you simply just have to use the other pedal.
When you're more of a thrill seeker the Tesla will gladly get out of its comfort zone. Switch the acceleration from sport to ludicrous and you'll experience how a car with the weight of a Range Rover is catapulted to lightning speeds in no-time. Because of the revolutionary fuse that is able to tap insane amounts of electricity out of the car's battery at once, the Tesla is able to make your stomach do a 360 and still put a smile on your face. Three seconds is all it takes, and no matter how many times I have experienced it now, that imminent no-delay throttle response still impresses me every single time.
Doing a road trip with a Tesla Model S however, is something entirely different. You have to dose everything just right so you don't experience the stress that some may refer to as 'range anxiety'. While the left lane of the German Autobahn never looked as inviting, the temptation of pushing the Model S with 200 km/h down the road has to be resisted in order for you to make it to the next supercharger. You see, the theoretical driving range as advertised may somehow, sometimes not completely turn out as expected, and this has to do with a variety of factors.
The most important one I should probably mention is that just like any other car, the Tesla Model S has an ideal cruising speed. While every manufacturer puts the ideal stats into the sales brochure, it's usually the electric vehicles that get pounded for not living up to expectations. Tesla has now taken a different approach and is very open about what certain speeds do to the range of the car's battery. On the brand's website you can now see per type of car and battery, how far you can get based on the average speed of either 100 km/h, 110 km/h or 120 km/h. Driving 100 km/h on average by far gets you the best result so when you're ever in doubt, easy does it.
My strategy mainly evolved around getting well in range of every supercharger in Germany we hit and then once I was sure we were in comfortable range, there was the opportunity to put some more pressure on the battery and drive at higher speeds. Starting out in the Netherlands, we crossed the border and made our way down the quiet A31 to our first supercharger stop. If there was ever going to be an opportunity to put the P90D thoroughly through its paces, it was right there at that moment. After our charge, which took about 30 minutes to 380 kilometers of range, we continued our way across Germany and that's where traffic hit us.
The days of being able to cruise through Germany without any issues have long passed as the more than 900 Autobahn construction sites across the country's entire motorway network are a pain wherever you go. In fact, being stuck in traffic is a heavier burden on your driving schedule than is the occasional 30-minute supercharging and coffee break. The Tesla is however a comfortable place to be when in traffic and the large center console screen will keep you entertained until the road ahead is cleared up.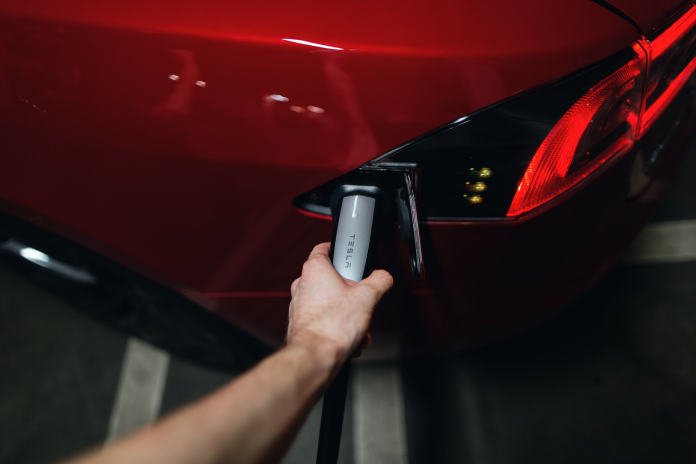 Just to be sure we hit two more superchargers along the Autobahn before we entered the capital of Germany, Berlin. With just over half a battery left we entered the parking garage of our hotel which was located in the heart of the city. The NH Collection Hotel Friedrichstraße is the only hotel in Berlin that has its own Tesla charging facility making it the perfect place to stay for Tesla owners that planned a city trip to the Berlin capital. The charger in the hotel's parking garage won't charge as fast as a Tesla supercharger, but charges faster than the ordinary street charger and ensures a fully loaded battery in about three to five hours time.
Such a charging unit is officially referred to as 'destination charging' and is actually pointed out on the official charging station map on the website of Tesla Motors. The icon is grey instead of the red icon that represents a supercharger, and makes it very convenient for Tesla customers to plan a roadtrip across a continent. This way nobody has to worry about possibly off route before reaching a destination just to make sure there is sufficient battery to make it in- and out of the city later on. In our case the nearest supercharger was placed on the beltway of Berlin and reaching it from the city center may not that long in terms of distance, but the hassle of getting through all the traffic would easily make it a 2-hour drive.
Destination Charging at NH Friedrichstraße Berlin
When it comes to comfort, design, service and location, the NH Collection Hotel Friedrichstraße is one of the best places to stay in the city, and the fact that it has personalized services such as the destination charger in its parking garage makes the hotel even more convenient to stay at. Its warm and modern design blends right in with the historical buildings that the 'Museum Insel' (Museum Island) in the heart of Berlin is known for. The modern design trend continues inside the spacious rooms where a mix of warm colors and plenty of marble dominate the interior palette.
After a good night's sleep we got to enjoy the hotel's extensive breakfast buffet before we headed out to explore the city. While the hotel's location is an excellent starting point for a walk towards some of Berlin's most famous touristic sights, we took the Model S for a drive around the city instead. With a fully charged battery we made our way past some of Berlin's most fascinating monuments and sights starting with Checkpoint Charlie just around the corner. The city's Museum Island is quite touristic indeed but surprisingly low in terms of car traffic, making it easy to get around with Tesla and finding some pretty photo locations.
NH Collection Friedrichstraße Berlin
No matter where we stopped for a few snaps, the red Model S drew plenty of attention and we could see why. The 21-inch grey wheels in combination with the bright red are a mix that you don't see so often, in fact, over the course of the entire weekend I spotted only three Tesla Model S in total. After having the P90D pose in front of the famous Berliner Dom, we continued towards Berlin's Unter den Linden, a famous boulevard that leads up to arguably Berlin's most famous landmark, the Brandenburger Tor. We went ahead with zero expectations and encountered a touristic crowd that made it impossible to get some clean shots of the car and the prestigious gate, but we gave it a shot anyway.
While the quick drive by the Brandenburger Gate was not as successful as we had hoped, it was cool to experience the exposure the car got from the crowd where plenty of tourists grabbed their camera and captured a photo of the car for their own collection. Having experienced the craziness that shows how Berlin is still one of the most desirable places to visit, we planned to find a quieter place by the river Spree with the hope to get some clean shots and show the other side of the once broken in half capital.
Tesla Model S P90D in Berlin
Shortly afterwards we continued our drive across the river cutting through hipster paradise Kreuzberg, one of the trendsetting neighborhoods when it comes to hipster culture in Berlin. While arguably districts such as Friedrichshain and Neukölln have now surpassed Kreuzberg in terms of hipster factor, there is still plenty to see and admire in Kreuzberg which kind of functions as a bridge of its own between West and East Berlin. We continued our inspirational drive along the river nearing the end of the afternoon and stopped by a building with a rather intriguing facade. Just as the rain had passed and the sun came out bright and strong the Tesla Model S P90D and its bright paintwork came out absolutely popping.
At the end of the day it was time to put the Model S to bed but not before a quick impression of the destination charging unit and the hotel's parking garage. A quick peek around makes you aware of the hotel's 'go green' strategy with special parking places for EVs right next to the destination charging unit. Their very own concierge vehicle has an electric drivetrain as well and in the hotel's lobby there is a special counter where guests can book a 'green' tour around the city, using segways for instance.
On our last day of our weekend stay in Berlin we did some more exploring and chose for a drive through the west of the city. Our first stop was the classic remise, a famous museum and garage displaying a variety of exclusive vehicles in an old industrial building that was previously a tram (streetcar) remise. The Model S was literally the odd one out where inside large engines dominated the chassis of several oldtimers and supercars, some of which are for sale. After the must-see visit for every gear head we continued our drive through the West of the city passing by the famous Schloß Charlottenburg, which unfortunately was completely covered in scaffolding and therefore ruined our hopes of a nice photo moment.
Tesla Model S P90D in Berlin
Sometime in the afternoon we ended up at the famous Kurfürstendamm for a late lunch before we made our way out of the city. A nice moment to reflect on our experience driving the Model S through the capital of Germany. Due to its size it may not be the most practical car to be driving through narrow and busy streets with traffic basically everywhere, but it definitely made up for it in terms of comfort. If there is any car that won't get on your nerves when navigating through one of the busiest cities on earth, it's the Tesla because of its silent and comfortable acceleration. With not having to shift gears and with all the safety systems in place the driver can divert maximum attention to the navigation system and make sure not to take any wrong turns. When used as a city car, maximum use of the battery is a guarantee as well. When you rarely exceed the speed of 50 km/h you'd be surprised how much juice the battery has left after practically a day of driving. On Saturday we drove all day and had three quarters of a battery left at the end of our journey.
All that was left was a smooth and easy drive back to the Netherlands, aspirations of which were crushed immediately once we entered the Autobahn and found ourselves in a large traffic jam. The way back only took us two charges and a different route, the last part late at night being exceptionally comfortable as we were able to cover about 200 kilometers completely in autopilot.
Even though it was a substantial distance to cover with an EV over just three days, the Tesla did a splendid job getting us to, around, and back from Berlin without any issues. Then finally the comment most of you are waiting for: did it take any longer to get there compared to a car with combustion engine? Well, of course it did, but the real question is whether it was noticeable and had that much of an impact on your travel time. I feel comfortable saying that I barely noticed it took us slightly longer over the conventional way, in fact, it makes you appreciate taking your time driving long distances and in all fairness, it's actually quite recommendable to take a quick refreshing stop every 350 kilometers / three hours.
Tesla Model S P90D Details by Simon Laslo / Sternblogger.com
Our thanks go out to Tesla Motors for setting up this opportunity for us and the NH Collection Friedrichstraße for being a great host.