Recently Aston Martin announced a car to commemorate the 80th Anniversary of one of the most important aircraft in British history. Without it there may not have even been Aston Martin today.
There will be 8 Aston Martin V12 Vantage S Spitfire 80s finished in Duxford Green with yellow accents and stripe – Duxford being the first airbase that Spitfires were introduced, and the yellow stripe a traditional Spitfire livery. This car is more than a touch of paint though. Duxford Aircraft Restoration Company handcrafts many of the components in the car.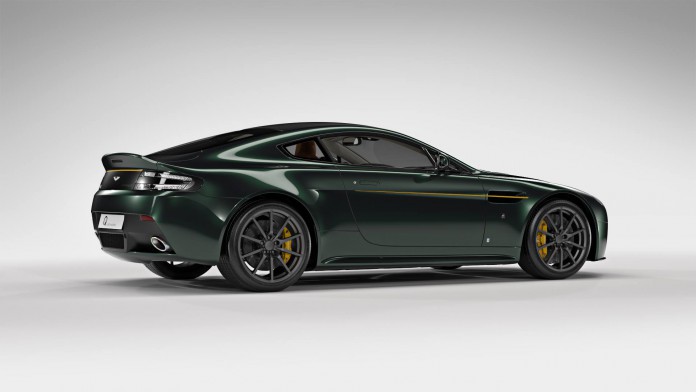 Other unique features in this car include a custom trim by Aston's "Q Division", an exhaust that boasts "A "Bloom" effect" to match the sound of the Spitfire's exhaust, as well as the traditional RAF roundel insignia.
Of course the exhaust isn't the only theatrics on the car. Upon collection of the car you receive a day at the Imperial War Museum (also in Duxford), complete with a talk with a veteran Spitfire pilot, followed by a private viewing of a first generation Spitfire.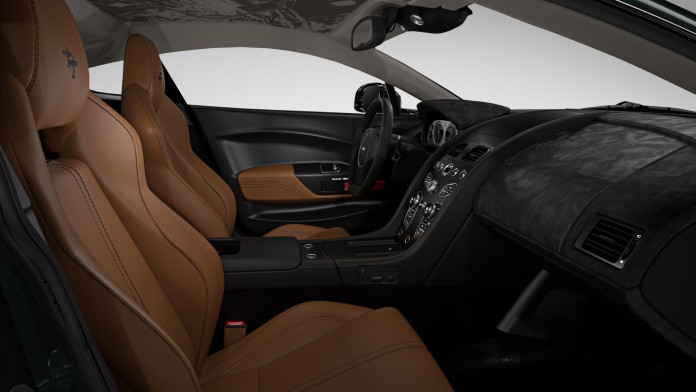 Mechanically you can still expect the 3.9 second 0-60 of the original V12 Vantage S and its 330km/h top speed – a little way off the Spitfire's 522km/h.
The cost of all this? Only about £180,000 – a good £40,000 more than the conventional V12 Vantage S. There is some comfort in the fact that some of the cost (an undisclosed amount) will be donated to the RAF Benevolent Fund. You will also get a flying jacket, goggles and a helmet, just for a bit of fun.