Just before Mercedes-AMG unveiled their superlative GT in the form of the AMG GT R, tuner Lorinser acknowledged that the AMG GT S is capable of doing far more after a thorough engine upgrade.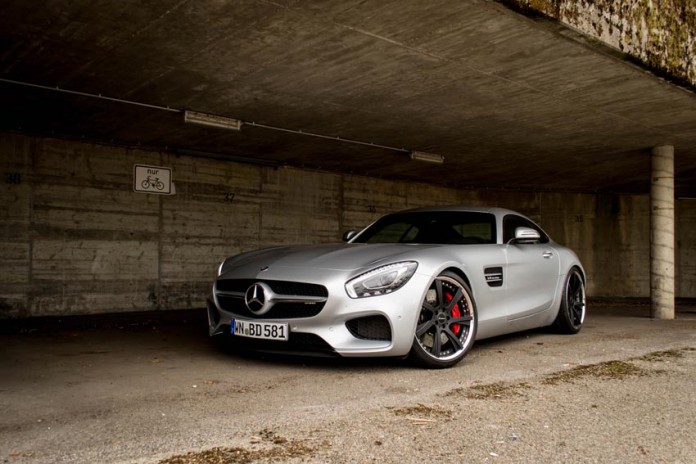 After having a team of engineers working their magic on Mercedes-AMG's 4.0-liter V8 Biturbo engine, Lorinser presents us with a 595 hp (443 kW) Mercedes AMG GT S, up 90 hp from the original model and up 10 hp from the recently unleashed 'beast from Green Hell', the track-focused AMG GT R.
Along with the rise in hp, its torque is raised to a massive 750 Nm at 4,900 rpm. The power plant upgrade sees the Lorinser AMG GT S reach 100 km/h from a standstill in just 3.6 seconds, 200 km/h in 10.1 seconds, and 300 km/h in 27.3 seconds.
Lorinser Mercedes-AMG GT S
Apart from engine modifications, Lorinser also slaps on a set of 20-inch RSK 8 light-alloy wheels if desired. Pricing of the performance bump for both the AMG GT and GT S are set at €3,650 while the custom wheels excluding tires set customers back an additional €11,424,00.