Posaidon has officially created one of the most powerful Mercedes-Benz E63 AMG's ever.
The Posaidon RS850+ produces a whopping 1,020 horsepower and 1,400 Nm of torque making it the most powerful road-going (tuned) Mercedes-Benz ever. The platform used by Posaidon is the potent Mercedes-AMG E63 4Matic four-door saloon. According to Posaidon, in order to achieve such monumental levels of horsepower the team had to basically re-engineer the entire engine.
Mercedes-Benz E63 AMG by Posaidon
The first order of business was to ditch the stock turbochargers, fit larger ones and install more efficient intercoolers. A handful of other changes were made including a brand new tune for the ECU.
Because of the increase in power, Posaidon also took the time to upgrade the gearbox and fit custom limited slip differentials to both front and rear axles. In order to save weight, the trim pieces were removed from the interior rear doors and lighter weight seats were fitted in the front.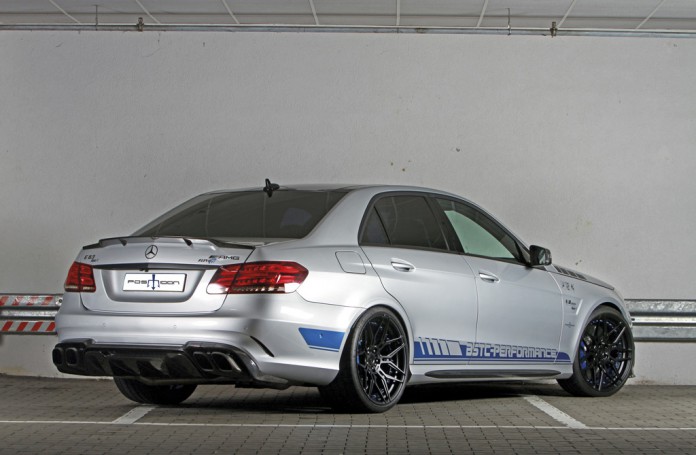 Carbon fiber components were used on the bonnet, front bumper, rear diffuser and spoiler, mirror caps and tailpipe trims.
All of this power and weight savings mean the Posaidon RS850+ can sprint to 60 mph from a standstill in just 2.8 seconds. The top speed is claimed to be 368 km/h, however it is electronically limited to 350 km/h due to tire limitations.