Mercedes has officially unveiled the 2017 E-Class Estate.
The reveal, which follows a preview of the car last week, is the first time we get to see the new E-Class Estate in all its official glory.
The Estate version of the E-Class follows very much in the footsteps of the sedan which was revealed a short time ago. In terms of styling, both versions share almost identical features save for the body style at the rear of the Estate version.
2017 Mercedes-Benz E-Class Estate
As with the sedan, the Estate version will also receive a new, updated interior that includes Mercedes new steering wheel with touch-sensitive control buttons.
In the United States, the E400 Wagon will be powered by 3.0-liter biturbo V6 engine that produces 329 horsepower and 354 pound-feet of torque. All-wheel drive will be standard on the E-Class Estate along with a nine-speed automatic transmission.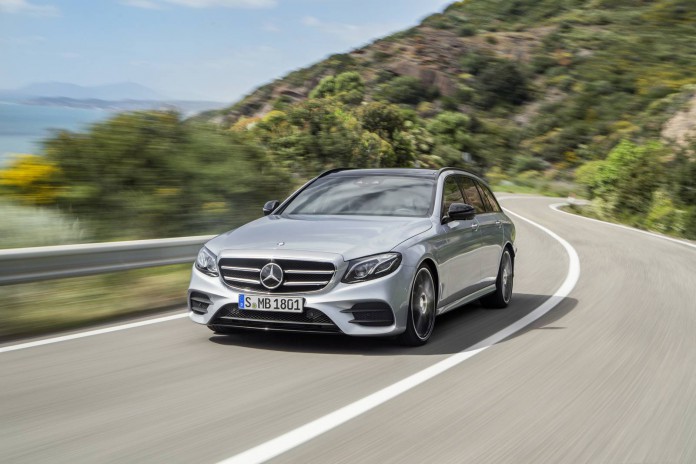 Europe will receive the much-loved AMG E43 Wagon while the United States will not. However, Mercedes has hinted that the U.S. could receive a different AMG variant.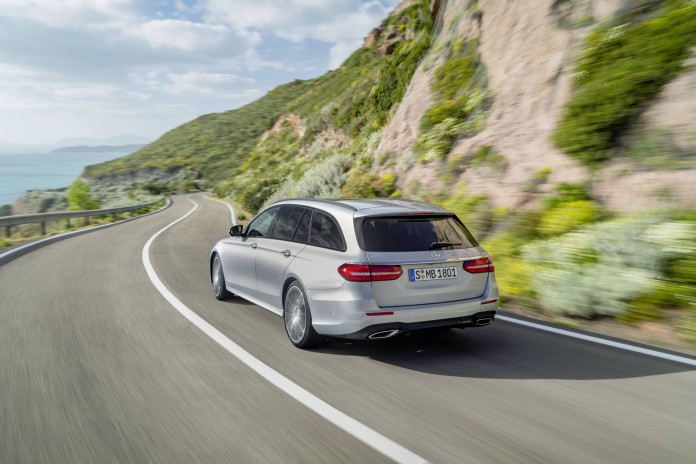 Pricing for the E-Class Estate has not been released yet. We will bring you that information as soon as it becomes available.