G-Power has officially revealed a brand new body kit for the BMW X6 M called the Typhoon.
The Typhoon wide-body kit for the X6 M includes both aesthetic changes as well as performance upgrades.
The Typhoon edition X6 M now produces a total of 750 HP and 980 Nm (723 lb-ft) of torque out of its 4.4-liter V8 twin-turbo engine. This power increase comes courtesy of larger turbochargers, a new freer flowing exhaust system and a remapped ECU.
The Typhoon can hit a top speed of 300 km/h (196 mph) and complete the quarter mile in 11.5 seconds.
Aesthetically, the Typhoon receives wheel arch flairs, a new front and rear bumper as well as a rear trunk spoiler. The hood also receives a so-called Venturi bonnet that is designed to create an aerodynamic venting system that works in conjunction with the aerodynamics of the front bumper. This is designed to increase cooling to the engine.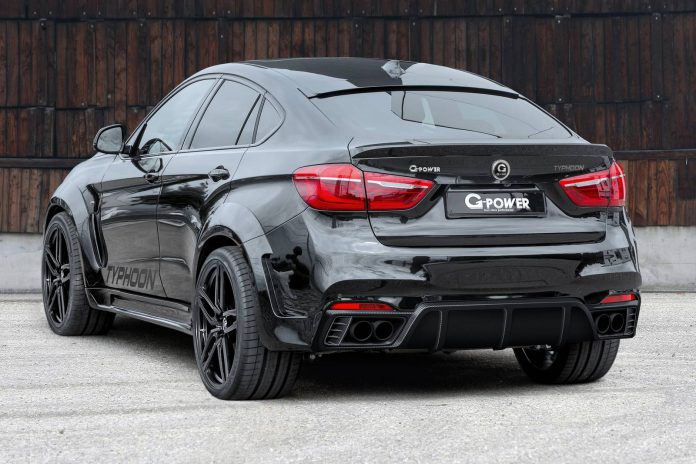 Check out the full gallery above!