Today's photo of the day features two of the latest and greatest sports cars from Aston Martin – the DB11 and DB10.
Under the hood of the DB11 is a 5.2-litre twin-turbocharged V12 engine that produces 608 hp and 700 Nm of torque. This allows the DB11 to reach 0-100 km/h in just 3.9 seconds and achieve a top speed 320 km/h. The gearbox is the familiar 8-speed automatic ZF transmission.
Aston Martin DB11 Meets DB10 in Moscow
Powering the DB10, on the other hand, is the same naturally-aspirated 4.7-litre V8 engine as the British firm's V8 Vantage model. While the DB10 shares its underpinnings with the Vantage, it features a completely bespoke exterior and interior.
While the DB10 was produced specifically for use in the new James Bond film, the company has confirmed that its design will influence future models, most notably the next-generation Vantage due out in 2017 or 2018.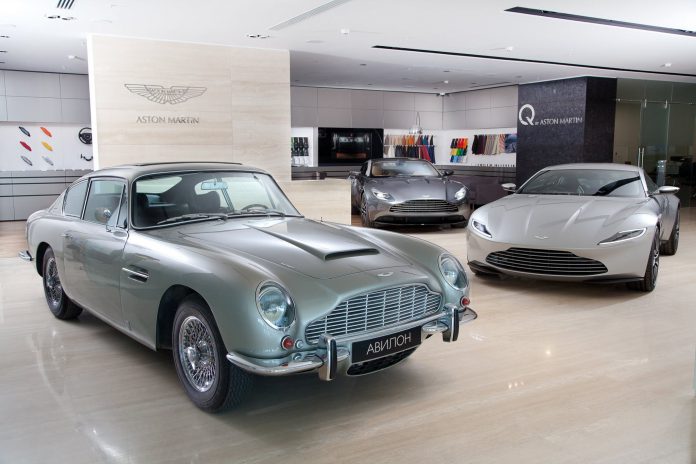 Check out the full gallery below. Do you like the DB11 or DB10 more? Tell us in the comments!