Back in the day my brother and I would play Gran Turismo for hours and hours on end and our favorite cars were easily the DTM machines available in the game. We'd choose between an Opel or a Mercedes and race against each other around some of the game's brilliant tracks. We'd sit there and talk of what it would be like to drive the real life version, but being in Hout Bay – 13,025km away from Germany made it an incredibly unlikely possibility…
Even when I set about my dream of trying to get to Le Mans, I never in my wildest dreams expected to sample a piece of kit that is quite literally one step below Formula 1. It was such a far-out thought that it never entered my mind.
But life is a funny thing, so when I sent GTspirit a year ago offering them space on my Lamborghini race car for free I never thought it would eventually lead to me actually driving a 2016 Mercedes-AMG C63 DTM car, in real life, around the Hockenheim Formula 1 track. And yet here I stand, just a few days away from getting a small taste of the real thing.
As I've mentioned before it takes a lot to get me excited but Monday is such a big deal for me that I've had sleepless night ever since I got the email… which read something like this:
"Dear David, we would like to give you the opportunity to drive our new DTM car at Hockenheim on the 9th of May. You could go on track at 9 am sharp to drive around for 8 laps. What do you think? Is that ok with you? Thanks!"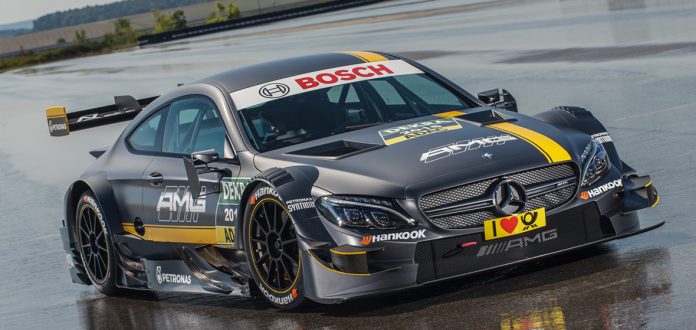 My favorite part: "Is that ok with you?" Considering I received this mail while on my way back from Monza – which didn't go as planned – my mood immediately changed from "FML" to "Oh f**k yeah!" So if there's anything I can share from all of this, it's this:
Keep those dreams alive as long as you can… you just never know. Really, you don't.
A deal or a favor you do for someone may not pay back in the short term but if you have enough patience and loyalty, it could just open the door you've been knocking on for your entire life.
My review of the 2016 Mercedes-AMG C63 DTM car will be found exclusively on GTspirit but I'll be Snapchatting, Instagramming and Facebooking my entire experience on Monday the 9th of May. So stay tuned!