Aerodynamic-bodykit specialist 'Duke Dynamics' from Vancouver, Canada have just released their tailor-made Lamborghini Huracán aero kit. The 10-year old Canadian bodykit designer have built a name for themselves designing a variety of bodykits over the years for BMW, Porsche, Ferrari, Lamborghini and Mercedes-Benz among others.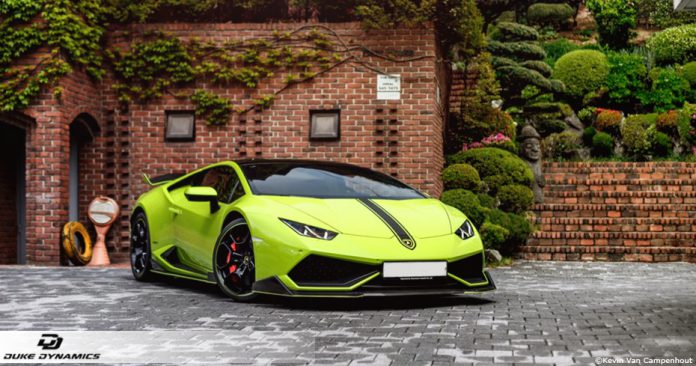 This specific aero kit includes front- and side lips, and a rear wing for additional downforce. All the custom parts that make up the aero kit are all made out of carbon fiber. The Huracán's new jacket sure makes for an interesting appearance on the streets, going especially well with its bright shade of green paint.
Duke Dynamics assure us that this is not the only custom bodykit they're planning to release for the Lamborghini Huracán. They are currently working on a wide-body aero kit and after seeing this kit, we're pretty excited what they will come up with. What are your thoughts on this custom bodykit?
Lamborghini Huracan by Dukes Dynamics