If you're a fan of custom car builds and engines that break all the rules, then you're probably already a fan of the Ringbrothers. If you're not familiar with the amazing work done by Jim and Mike Ring, you may want to do a bit of homework before you continue reading – go ahead, we'll wait.
These car-loving brothers are well known for their sleek, innovative, and downright sexy sports car mods, working on everything from Mustangs to Camaros to the odd Ford Fairlane, but this new build puts everything else that they've build to date to shame.
We have the distinct honor and pleasure of introducing you to the Mustang Espionage – a carbon fiber creation with an engine for the record books.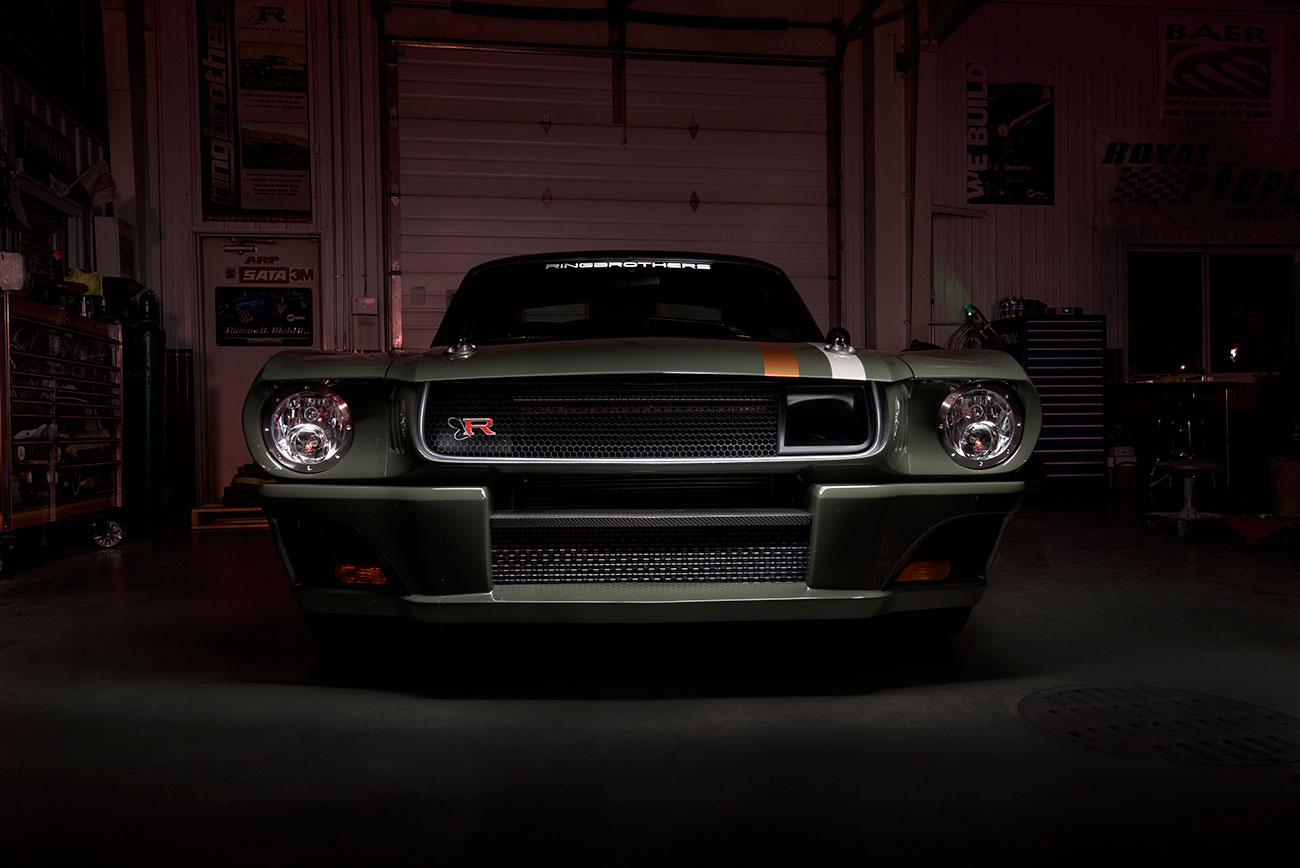 Fastback Fever
If you're anything like us, then you've got a special place in your heart for the Mustang Fastback. Even if you're a hardcore Fastback fan, though, you've never seen anything like this.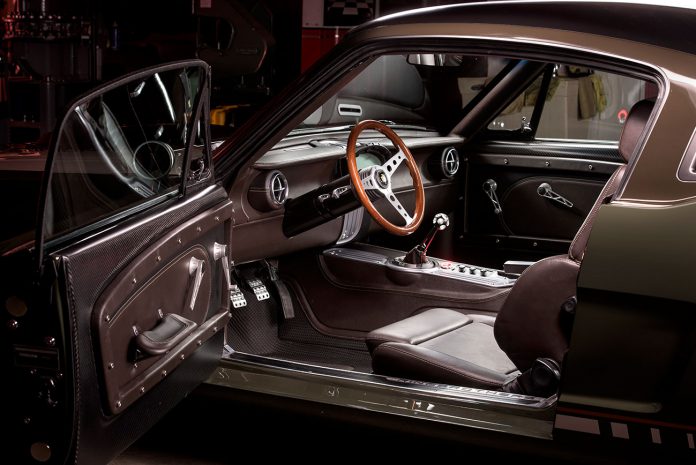 The Ringbrothers took the traditional 1965 Mustang Fastback frame, widened it by a full two inches on each side, and then quite literally built it from the ground up. The entire body if the car is made of carbon fiber in a custom color appropriately titled "Spy Green." Instead of copying the style that made the Fastback such an icon, the Espionage has enough unique aspects to set it apart while still holding to those classic Mustang lines.
David, Meet Goliath
What really sets this build apart from other custom Mustangs is the Goliath under the hood.  They needed an engine to match their unique build, and what they got was a absolute beast in the form of a 427ci V8 engine complete with supercharger clocks in at a mind-blowing 959 horsepower. Just to compare, the most recent generation of Mustang gets 435. Most of the car's drivetrain was custom made as well to keep up with the sheer torque that engine can put out – you need a lot of strength to keep up with the 858 ft lbs of torque tearing out of that engine.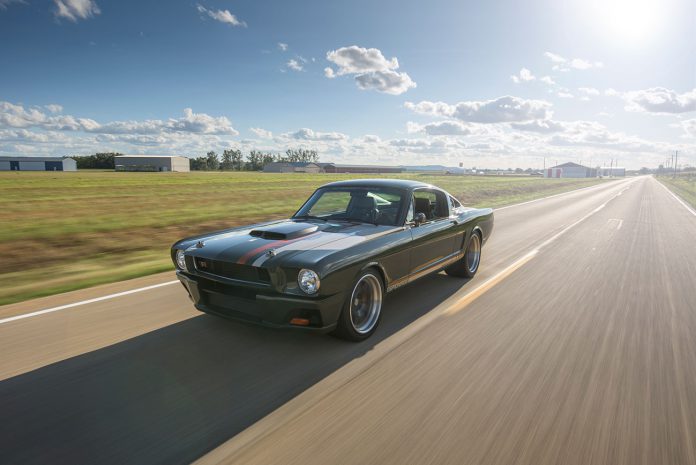 That monster of a motor is paired with a Tremec T56 6-speed transmission with a twin-disc clutch that makes shifting at high speeds a breeze.
Don't worry about launching into orbit when you hit the gas, though, because they equipped it with a powerful set of brakes just to keep all of that amazing power under control. Baer 14.0-inch discs and 6S calipers will keep just about anything where you want it to stay.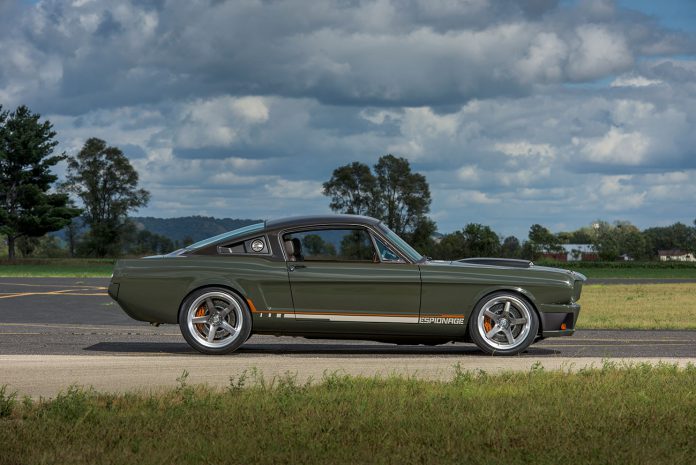 Espionage made its official debut at 2015's SEMA show (there's a video there for you, if you just have to see this beauty) in Las Vegas after an extended design and fabrication period, and looking at those sleek lines that just scream James Bond, you have to wonder why these amazing car designers haven't been tapped for the new Bond movies. It'll be amazing to see what the Ringbrothers come up with next.