Wheelsandmore have created a ludicrously powerful version of the Audi R8 V10 Plus that outputs a staggering 850 horsepower.
The 850 hp on offer comes courtesy of Wheelsandmore's Stage 3 tuning package. The stage 3 package is the top-of-the-line package for the R8 V10 Plus and increasing power output by 240 hp over an unmodified car. Such an impressive power gain is achieved via the use of a supercharger, new forged connecting rods, high-performance pistons as well as modifications to the flywheel and ECU.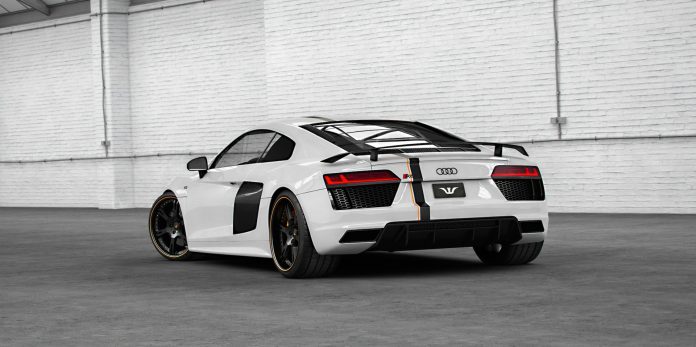 A Drexler locking differential has also been added to help make the car more controllable.
Finally, a handmade flap exhaust system has been installed that allows the engine to breathe more freely in addition to providing a wicked soundtrack.
The Wheelsandmore R8 rides on 9.5×20 wheels on the front and 12×21 wheels on the rear. Tires are 255/30/20 Continental Sport Contact 5P on the front and 325/25/21 on the rear.
Check out the full gallery of the Wheelsandmore Audi R8 V10 Plus and let us know what you think in the comment section below!