Spy shots have recently emerged of what many believe to be a special edition Porsche 911 GT3 RS. However, considering that it seems to be a bit early to facelift the current generation Porsche GT3 RS, it appears to be in fact a Porsche 911 GT2 RS test mule in a GT3 RS body.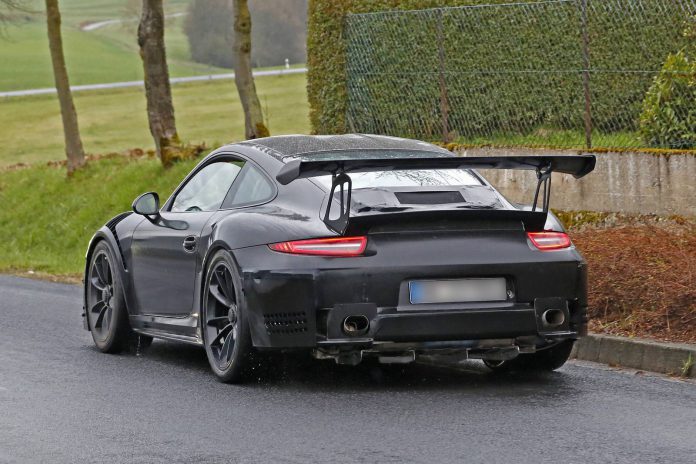 The 2010 GT2 RS was the last GT2 based off the Porsche 911 to be produced and seeing the gap in years there is plenty of reason to believe that Porsche is working on a successor based on the current generation Porsche 911. The previous generation Porsche GT2 RS was good for 612 hp and 700 Nm of torque, allowing for a 0-100 sprint in 3.5 seconds and a top speed of 330 km/h.
In traditional fashion a potential upcoming GT2 RS is to beat those performance figures and push the boundaries even further. A 4.2-liter engine could be part of the itinerary and judging from the test object in the photos it might very well borrow several components from its 911 relatives. We spot the GT3 RS wing and the recently unveiled 911 R's rear diffusor.
What do you think, is Porsche working on an upcoming Porsche 911 GT2 RS? See for yourself in the gallery below..
Porsche 911 GT3 RS 4.2 Spy Shots