The Artcurial Motorcars auction taking place in Le Mans this July looks promising and more details are emerging the closer we get to the event. The Artcurial Motorcars classic auctions are always a treat for the diehard collectors and outrageous sums of money are spent on classics each time one is being held.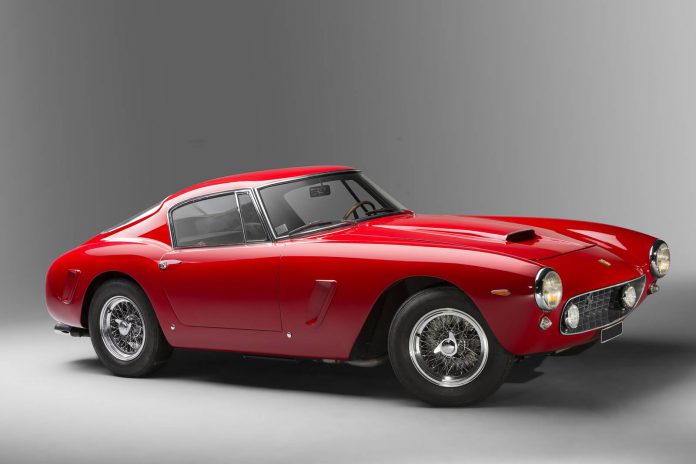 Just a few months ago in February some of the world's rarest classics were sold for record high prices at an Artcurial Motorcars auction. Absolute star of the auction was the ex-Bardinon 1957 Ferrari 335 S Spider Scaglietti that brought in a casual €32.1 million ($35.7 million). A 1961 Ferrari 250 GT SWB California went under the hammer for no less than €16.3 million ($18.5 million) just a day later.
With that being said, the classic auction in Le Mans on the 9th of July this summer is a highly anticipated event. It has just been released that the absolute highlight of the auction is a 1961 Ferrari 250 GT SWB Berlinetta #2917GT, a rare classic that has been with the same owner for some 47 years now.
The car has quite a diverse history, first displayed at the 1961 Paris Motor Show in a light blue Azzuro paint job. The first owner acquired the Ferrari shortly afterwards but had it re-liveried in black as he was a collector of black cars only. Sometime in the mid-sixties, the car changed owners about three times and was repainted in the color red before it arrived in the hands of the current owner back in 1969.
The 250 GT SWB Berlinetta is said to be in excellent shape despite being driven regularly on the backroads of France, its home for the past near half a century. Artcurial Motorcars experienced a record year in sales last year and is well on track to beat that this year after the promising start earlier this year with the auction of the Baillon Collection. The last Ferrari 250 GT SWB Berlinetta to be auctioned was sold for €8.1 million ($9.2 million) at this year's Retromobile auction, forming a promising preface of what we could expect at the classic Le Mans auction this July.