A Nissan GT-R has officially set the Guinness World Record for fastest drift ever recorded.
The record drift speed was 189.49 mph with a drift angle of 30 degrees. The record was set by Masato Kawabata, the Japanese drift champion and title holder for the Japanese drifting series.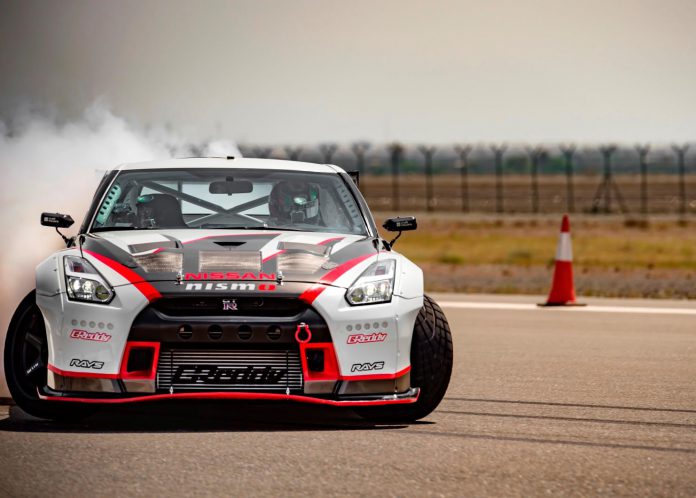 The record was set on a closed off runway at Fujairah International Airport, UAE.
According to Nissan, the GT-R used to set the record packed an impressive 1,380 horsepower. All of that power was sent strictly to the rear wheels unlike a stock GT-R.
Check out the gallery below for a full look at the record setting drift!