The Rosewood Hotels & Resorts group is opening their Papagayo resort in Costa Rica in 2019. Located on the Northwest coast of Costa Rica in the Guanacaste province, the resort is surrounded by beautiful tropical forests, a variety of wildlife and has access to some of the South American country's most fine beaches.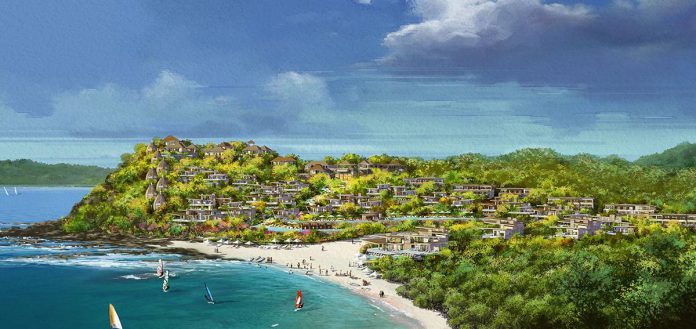 Located 20 minutes away from Liberia International Airport, the location enjoys being located in the hilly landscape near the Costa Rican city Liberia, overlooking the surrounding jungle and parts of the Papagayo Gulf.
The luxurious jungle resort is to feature 180 accommodations including 130 guestrooms and suites joined by 50 residences. The guest rooms and facilities are set to blend in with the surrounding nature, featuring open-air living rooms, large terraces and plunge pools. Adding some flair, the resort's suites include seven double-level treehouses in contemporary luxury design.
The resort is designed and built by Dallas-based architects HKS, who will use indigenous materials and locally inspired artwork throughout the entire property. Joining the guest accommodations are two swimming pools, a fitness center and a Rosewood Spa. Guests that rather enjoy a swim in the nearby Gulf of Papagayo enjoy direct beach access from the resort.
Dining and drinking venues will include the essential poolside bar and grill, a general all-day dining restaurant and a specialty restaurant. A further 1,100 square meters is reserved for event space including a grand ballroom with outdoor terrace.