There is no denying that a stock Lamborghini Huracan is a fast and aggressive looking supercar.
But what if you want your Huracan to look a bit more aggressive and eye-catching? Well, do what this owner did and wrap it in a wild scheme of yellow, black and red. This stunningly wrapped Huracan also features a set of Forgiato wheels with the inside of the wheels painted yellow to match the car. The actual wheels themselves remain black.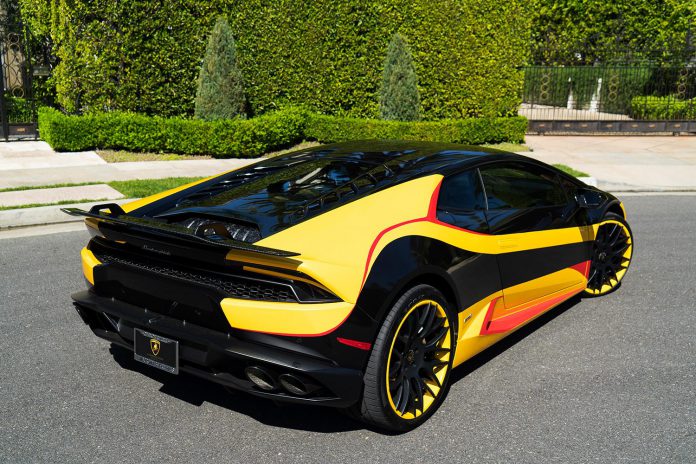 The Huracan is powered by a 5.2-liter naturally aspirated V10 engine capable of producing 602 hp and 560 Nm of torque. It gets both direct fuel injection and multi-point fuel injection- first time such a combination has been seen in a V10 engine. The 0 to 100 km/h time of the car stands at 3.2 seconds.
Check out the gallery and let us know what you think of this Huracan in the comments below! Is it cool or just too much?
Lamborghini Huracan Forgiato Wheels