Bentley has officially announced the 2017 Continental GT Speed Black Edition.
The Black Edition is the based on the Continental GT Speed, which is the fastest Bentley ever produced. The Black will hit a top speed of 206 mph. In order to achieve its new top speed the GT Speed now produces a whopping 633 horsepower and 620 lb-ft of torque.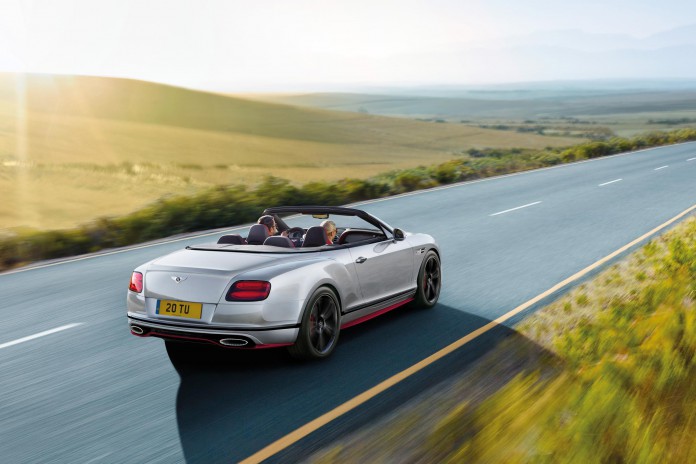 All of this power means the Black can get from a standstill to 60 mph in just 3.9 seconds.
The Black Edition will be available in both coupe and convertible body styles and features signature high gloss black finish accents. Exterior additions include blacked out window surrounds, lighting bezels and black 21-inch wheels.
The front splitter and side skirt are also offered in four contrasting colors from which the customer can choose. Interior-wise, expect a palette of dark tones keeping with the Black Edition theme.
Check out the full gallery and let us know what you think of the Black Edition!
2017 Bentley Continental GT Speed Black Edition