The first Lamborghini Miura SV ever produced will be showcased at the upcoming Techno Classica 2016.
Techno Classica will be celebrating 50 years of the Miura at this years event and what better way to honor the Miura's 50th than to display the first SV ever produced! The car on display is the same car that debuted at the 1971 Geneva Motor Show.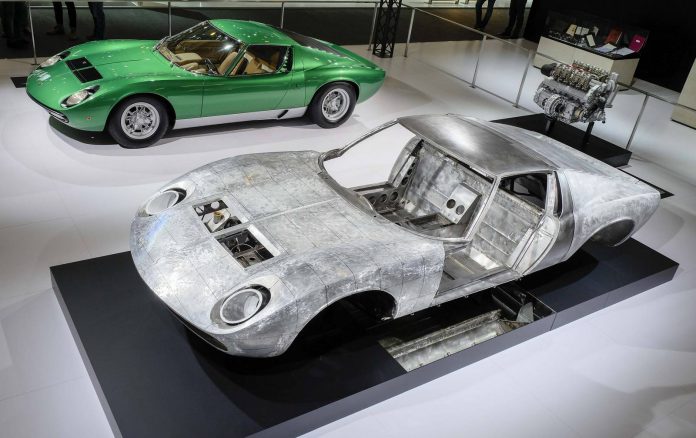 Since its debut in 1971, this particular car has undergone a full restoration by Lamborghini PoloStorico and is in as good a condition as it was went it first went on display some 50 years ago.
"Techno Classica is the ideal forum at which to demonstrate the restoration expertise of Lamborghini PoloStorico," said Enrico Maffeo, Head of PoloStorico. "Since PoloStorico's official launch a year ago, a number of important restorations have already been commissioned including the first Miura SV chassis #4846, as well as our ongoing work in archiving, certification and management of spare parts for classic Lamborghini models."
The stand will also feature a Miura chassis demonstrating work in progress and a fully overhauled Miura engine.
The Miura SV on display is chassis #4846 and was the pre-production model for subsequent Miura SV models. The car carried over many of its parts from the previous Miura S and was truly a one-off car.