A very special and unique Bentley Mulsanne has been put up for sale for £200,000.
While it is surprising that used Mulsanne will go for upwards of £200,000, it is not so surprising once you learn that the car was used exclusively by the Queen of England. This particular Mulsanne was used by the Queen during her Diamond Jubilee celebration and to visit 10 Downing Street.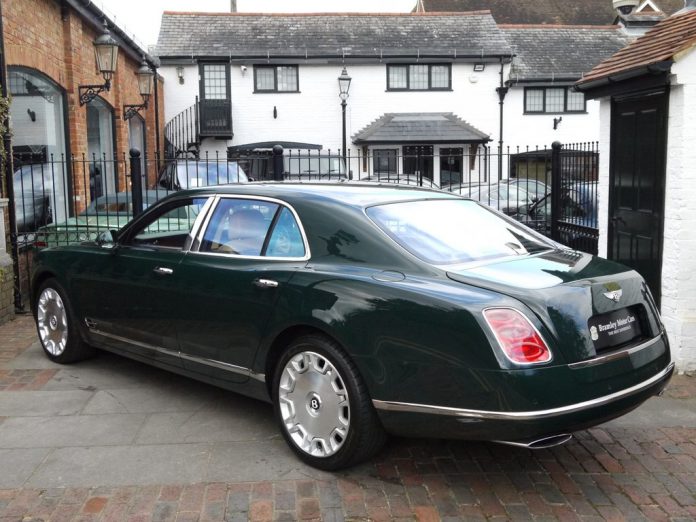 Overall, the car only has 5,000 miles on the odometer over its two year use period.
As an added touch, the Mulsanne will be sold with the navigation systems home address being set to Windsor.
The car features several upgrades including a walnut burr veneer on the door panels and rear quarter vanity mirrors. Also included are embroidered Bentley emblems to all seats and the car runs on optional 21-inch classic alloy wheels.
The Royal Mulsanne is for sale at a dealership in Bramley, Surrey for £200,000.
The Queen's Bentley Mulsanne