There is no denying that the BMW 335i is one of the best handling and performing mid-level sport sedans you can buy on the market today.
However, what if you want a bit more power out of your 335i? Well, the guys at JB4 Tuning Benelux have just the answer. JB4 have successfully tuned a 335i Touring so it produces a barely believable 820 hp.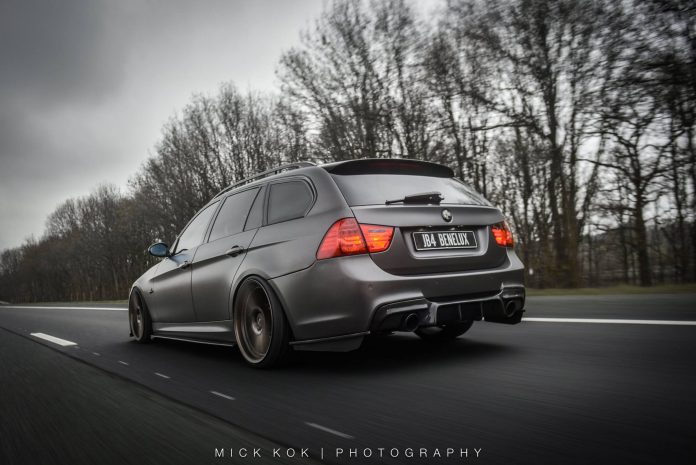 In order to stop an 800 horsepower car, you need a substantial set of brakes. As such, JB4 installed a brand new braking system complete with yellow calipers that really make the car pop when driving down the highway.
The engine tuning kit installed by JB4 also increased total torque output to 1024 Nm (755 lb-ft).
Check out the full gallery below for a better look at this ludicrously powerful 335i!
For more information you can check out JB4 Tuning Benelux on Facebook.