The Bay Area of Northern California is home to many interesting and exciting things. Google, Apple and Facebook are all headquartered there. The Pacific Ocean is mere minutes away and San Francisco's legendary streets and tourist attractions beckon even the seasoned traveler.
However, the Bay Area is also home to a 2.52 mile stretch of winding asphalt that the locals commonly refer to as Sonoma Raceway. Nestled in the rolling green hills north of San Francisco, Sonoma Raceway is one of the premier racing facilities in the United States. In a given year, Sonoma plays host to events such as NASCAR, IndyCar, NHRA, AMA Superbike, Formula D, and not to mention the host of amateur events such as SCCA.
But this story revolves around what we like to call one of the coolest driving experiences a petrolhead can ever experience – the Simraceway Performance Driving Center. The Center can very easily be described as Disneyland for car enthusiasts.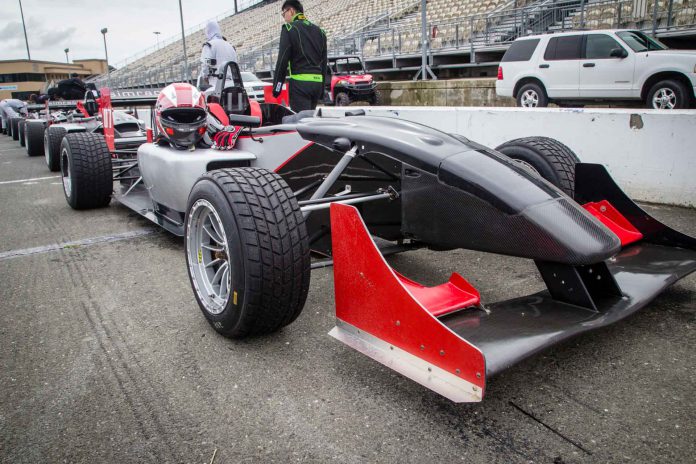 Programs on offer include everything from safe driver training to performance driving instruction. The Center also offers racing series in both go karts and Formula 3 cars and is the home of the Audi Sportscar Experience.
The most exhilarating program, however, is undoubtedly the Formula 3 Racing School. We were lucky enough to travel to Sonoma Raceway and take part in an abbreviated version of their Stage 1 racing program (we had to leave early due to a family emergency).
Your day at the track starts early – 7am. As you arrive you are greeted by a beautiful complex that is packed to the brim with race cars and RS and S-line Audis (the formula school shares the building with the Audi sportscar experience).
As with most racing schools, your day begins with a healthy dose of classroom instruction time. Very valuable classroom instruction time as it turns out. Oh, did we forget to mention that the Simraceway school uses full-bred Formula 3 cars built by Lola? Yeah, we're talking about serious bits of kit here. Hence why the classroom instruction is so important.
The Simraceway Formula 3 cars are built by Lola and feature full carbon-fiber tubs, data acquisition systems, radio communication, sequential gearboxes and are fully accredited to meet FIA crash safety standards (luckily no one in our class had to test out the rigidity of the car).
In full race trim, you can expect to get to 60 mph in 2.7 seconds and reach a top speed of 181 mph. Power is provided by a 2.0-liter turbocharged Mitsubishi engine capable of producing 300 hp and 273 lb-ft of torque. All of this power is controlled via a five-speed sequential gearbox.
Once you get acquainted with the instructors and with the safe operating procedures of the car, you are assigned a car, strapped in and sent off on track to perform the first exercise of the day – a braking and downshift drill on the track's dragstrip. Normally a very simple exercise in a road car becomes significantly more involved when you are horizontal behind the wheel of a thoroughbred Formula racer.
Luckily the car is very easy to heel/toe downshift (a necessity in this car) thanks to excellent placement of the pedals and pedal box.
Downshifting was the least of my worries, however. Because boy does this thing get up and go. Feathering the race clutch to the bite point and slowly easing off as you ease onto the throttle pedal gives you some idea of what it would feel like to be shot out of a cannon. This car is quick.
Fans of Spaceballs rejoice – we've found a car that truly epitomizes ludicrous speed.
Conditions were not ideal as the area had seen torrential rainfall the previous two days. During our school the track was still damp with a few larger puddles ready to catch out unsuspecting drivers. Unsuspecting drivers like myself. Okay, maybe that's overselling it.
There was a large puddle right where you begin your braking for the brake/downshift exercise that from now on will be named the "life flashes before your eyes lagoon". Near the end of the exercise I made a slight mistake by letting my front left tire touch the puddle. Immediately my front brakes locked up as I was trying to slow the car down from 5th gear. The car snapped towards the oncoming wall and profanities echoed in my helmet.
Luckily I had remembered our discussion from earlier on what to do if the car locks up. Look where you want the car to go. Slowly let off pressure from the brakes until the tires begin to rotate. Pray you've done enough.
I downshifted the car to 2nd just as the wall passed by over my left shoulder. Crisis averted. Smile achieved. Butt unclenched.
The rest of the session was uneventful save for a few of my fellow classmates making similar mistakes.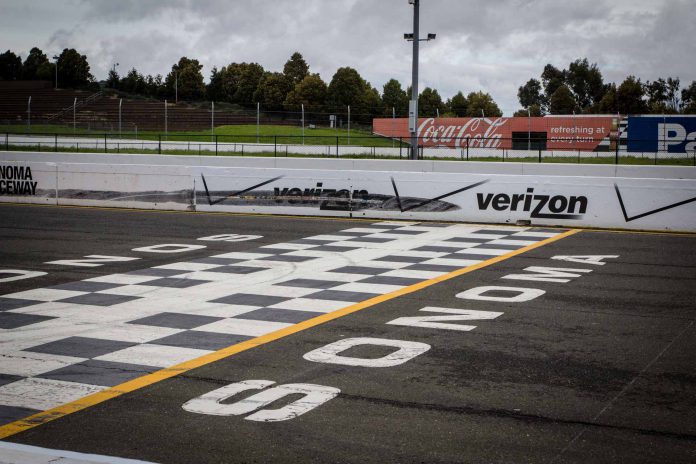 After the braking/downshift exercise we were given a short break to ask questions, assess our performances and discuss where we could improve. And then it was back out on track for a lead/follow drill.
There were 9 other participants in my class, meaning 3 groups of 2 and one group of 3 were led out to follow instructors in Audi RS3's around the 2.52 mile track (we did a slightly shorter configuration).
My group consisted of myself, the go-kart champion of the Philippines and a former professional drifter. Needless to say I was a bit outclassed!
It should also be noted that there was also a mother of four in attendance who had never before driven a race car. A testament to the school's accessibility.
The lead/follow drill gave an excellent indication of just how much performance these cars have. The Audi I was following was being pushed to the very limit, tail twitching in the corners. The F3 car, while being pushed hard was still well below its true performance.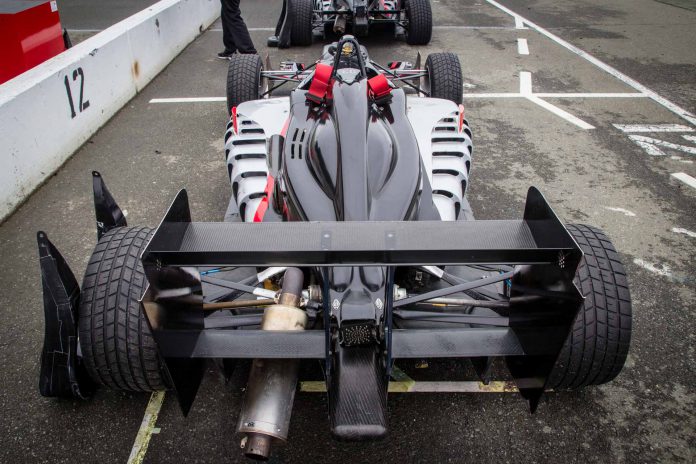 Driving a full-bred F3 car in damp conditions on a track I had never driven before is what those more well-versed than me would call awesome. The sensory experience of being so low to the ground, pavement rushing past you as you wind your way around the gorgeous, flowing Sonoma track is an epic experience.
For those of you who are serious petrolheads who are looking to take your driving to the next level – whether it be street or track – look into the Simraceway Performance Driving Center. An epic school with epic instructors and epic cars. Did we mention that it's epic?
We will hopefully make it back to the track in the future to complete the two-day school. My time was cut short due to a family emergency that meant I had to return home immediately. An unfortunate circumstance, for sure, but it allows me to tease you guys with this – to be continued…
In the meantime, check out the gallery of photos we put together during our visit. For a better sense of what our driving experience was like check out the video of Shaodan Zhao (a classmate) taking the F3 car around the track (above)!