A fresh batch of spy shots of the 2018 Mercedes-AMG E3 Estate and Sedan have been released online.
While the launch of the normal E-Class Estate is just around the corner, Mercedes is hard at work finishing development on the soon-to-be-released AMG variant. The Estate was captured as it underwent testing alongside the Sedan version of the E-Class at the Nurburgring in Germany.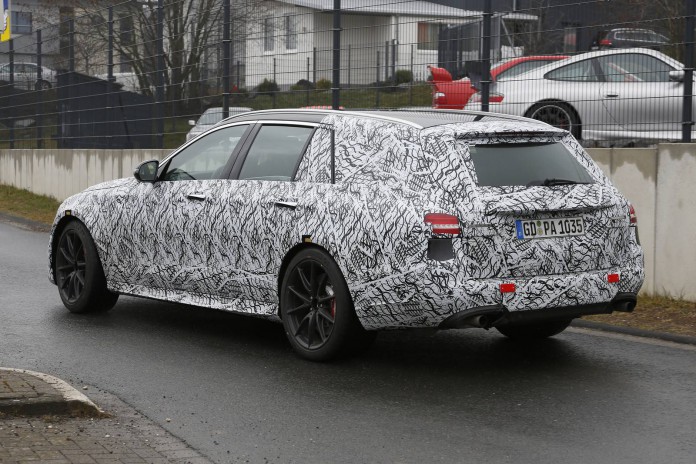 Both the Estate and Wagon version will use Mercedes' new 4.0-liter biturbo V8 engine with a projected output for both models well beyond the 500 horserpower currently available on the C63 AMG models. The E-Class will make use of a dry sump lubrication system, further differentiating itself from the C-Class AMG models.
While Mercedes has not confirmed performance figures for the E-Class AMG variants, we expect horsepower to be around the 550 horsepower figure. As with all new AMG models, a future S variant will likely offer even more horsepower than that.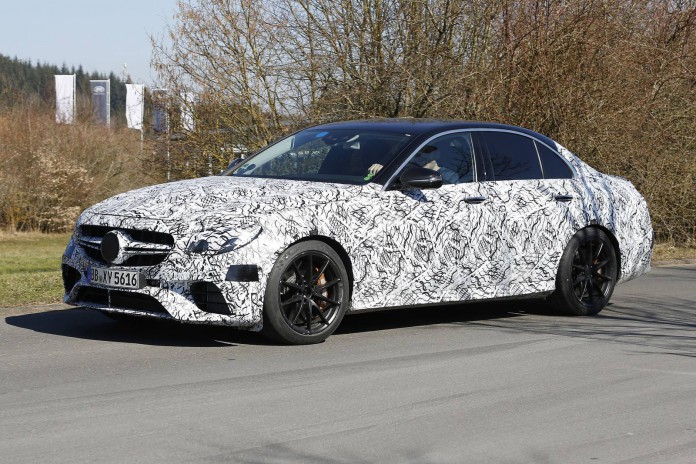 Future models will likely be available with Mercedes' 4Matic all-wheel drive system and will rival the new M5 if BMW goes through with plans to offer the M5 with their own xDrive all-wheel drive system.
We still have a bit of a wait until the new E-Class AMG models are released. Until then, check out the spy photo galleries below and let us know what you think in the comments below!
2018 Mercedes-AMG E63 Spy Shots