Lancia, for many years a symbol of elegance and sport, a brand that was able to give fans great rally cars. The rules were changing and the automotive technology was improving but the Turin-based carmaker was constantly able to produce models that were capable of winning numerous championships.
The Lancia Delta was the last heiress of this great rally tradition, in all her racing glory she's not only remembered with love and respect, but prices are continuously growing too.
Her design is unmistakable: muscular, showy….at the same time cheeky but with a touch of class. In this case we are in front of an Evo 2. As the name says,it's an improvement of the excellent Evoluzione. We can see bigger wheels, evolved injection system, water cooled turbocharger, a modified suspension setting, ABS and cat converter as original equipment.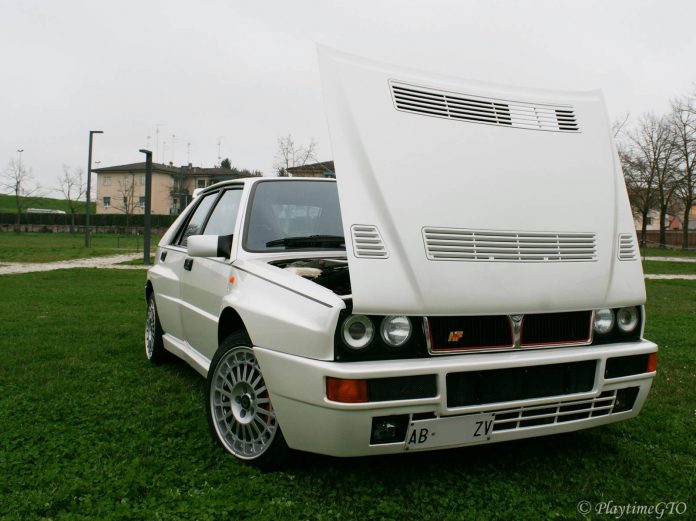 This particular trim level reveals a complete luxury (for a car born for racing) equipment. The interior is refined in a beautiful electric blue, with leather seats, leather steering wheel and alcantara headlining. The comfort package is completed with air conditioning.
Inside we are immediately projected to the golden age of rallying, with a three-spoke Momo steering wheel, super sporty Recaro seats and an attractive and complete dash board. The main instrumentation has a tachometer and speedometer with the "zero" in an unconventional location and different for the two instruments. This solution allows one to have them permanently under control and easily distinguishable at first sight.
If the inside blue shocks, the exterior is equally amazing. A fascinating pearl white and for sure a bit unconventional in the 90's. This paint gives dynamic reflections and shades, depending from the direction of the light around and can switch from a shiny effect to a silky one. The combination of the exterior and interior colors distinguishes this special edition that was limited to 365 pieces in 1993.
Lancia Delta Integrale Evoluzione
After jumping on board it is quite easy to find a comfortable position, the beautiful front seats offer a great lateral containment, in addition to a certain comfort albeit any eventual rear passenger will have to deal with some sacrifice.
Turning on the engine we can hear a rich, but not coarse sound and once you get rolling on the road you finally reinvent sensations of a driving style that's almost extinct. Initially the power delays but then suddenly it begins to unchain! The turbocharger starts to blow strongly at 3,500 rpm and continues to push the engine easily over 6,000. Revving the engine, the whistle melts with a much more captivating exhaust sound.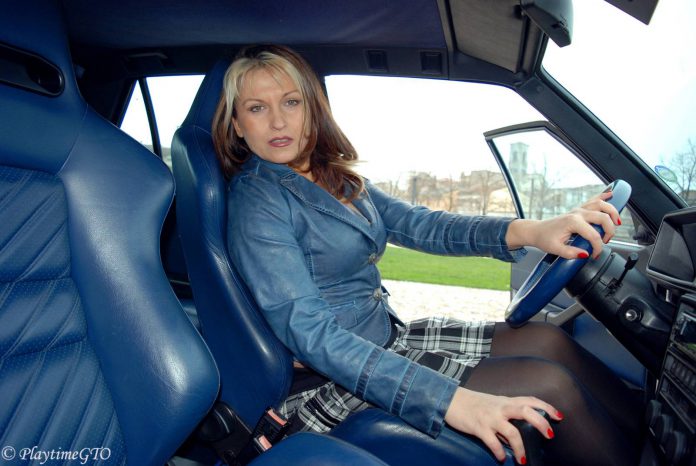 Under 3,500 rpm the Delta could be driven almost like a silent sedan car, but she turns into the beast we all know once we step over that threshold. To drive fast and to enjoy all the qualities of this chassis and engine, you have to anticipate opening the throttle and to anticipate steering.
The handling shows understeer while approaching a turn (due to the weight at the front), that changes quickly to oversteer once the car begins to turn and the engine engages the differentials. The centre and rear diffs are auto lockers (respectively viscous coupling and Torsen type) and with rapidity and effectiveness almost unknown to many modern electronic systems – they transfer 53% of the torque to rear wheels.
Once you master the delays of engine and transmission, you can drive the Evoluzione with the accelerator pedal and a well guided steering, trusting also in a powerful braking system that is not prone to fading.
As years pass, the Lancia Delta Integrale remains a great example of automotive engineering between rally cars of the 80's and 90's and a real thoroughbred but difficult to tame at times.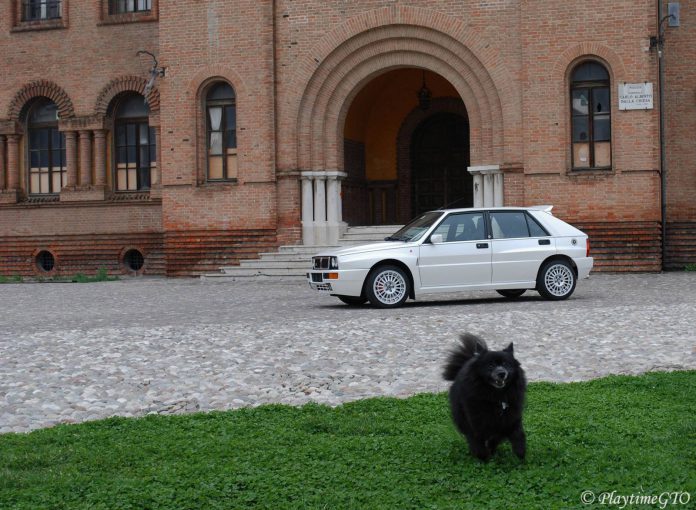 With a bipolar character featuring a mix of unexpected reactions of bursting power and torque (just over the turbo lag threshold), the Delta does not make it an easy to drive car, especially on slippery roads. It's however a beautiful and lively car which reflects the greatest era of rallying. This particular unit is owned by Massimo – a great motoring enthusiast who spent years looking for one before settling on this great and fine example.
Model: Katerina Kutyla
The laughing dog: Jeky