Despite being a bit long in the tooth, the Maserati GranCabrio Sport remains one of the best looking convertibles for sale on the market today.
Today we are showcasing a fantastic interior modification for the GranCabrio completed by Vilner. The interior modifications by Vilner include chocolate colored leather seats that include beautiful red and cream colored contrast stitching. The leather from the seats is carried over to the center console and dash itself to create a warm, luxurious interior feel.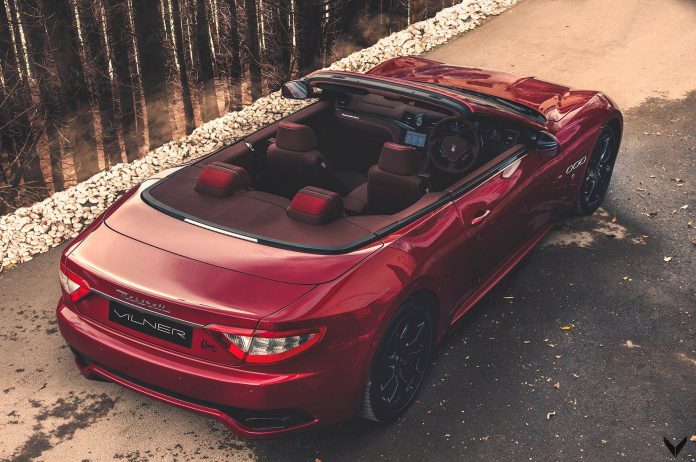 Comparing the before and after pictures supplied by Vilner it is immediately apparent the effect the new interior has had on the presence of the GranCabrio. The color of the interior plays beautifully with the striking red exterior of the car – the perfect color scheme for a luxurious and sporty convertible.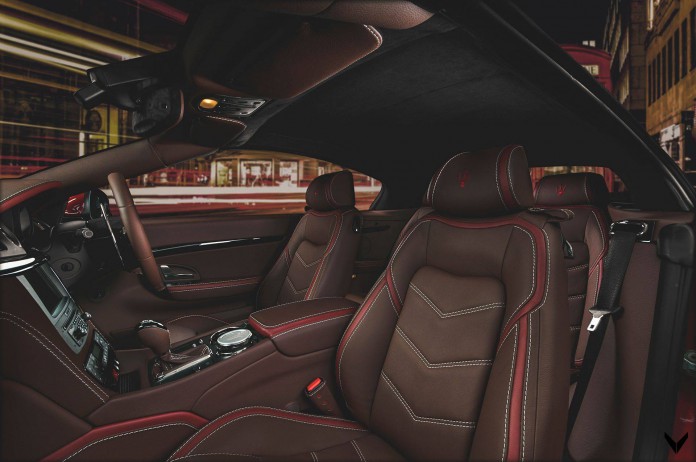 Just as a reminder, the GranCabrio Sport has a slight horsepower bump over the standard model to bring the total output to 450 horsepower. Torque has also been increased by 20 Nm over the standard car for a new total of 510 Nm. The Sport model also features a revised gearbox and an updated version of the Skyhook active suspension system.
Check out the full gallery below for a look at Vilner's interior changes!
Maserati GranCabrio Sport