This is the Mercedes-AMG C63 Estate "Rottweiler" by Piecha Design. The name probably raises eyebrows and before you look it up on Google, yes, the name "Rottweiler" is the same as the famous German dog breed and deprived from German town Rottweil, where German tuning company Piecha Design is based.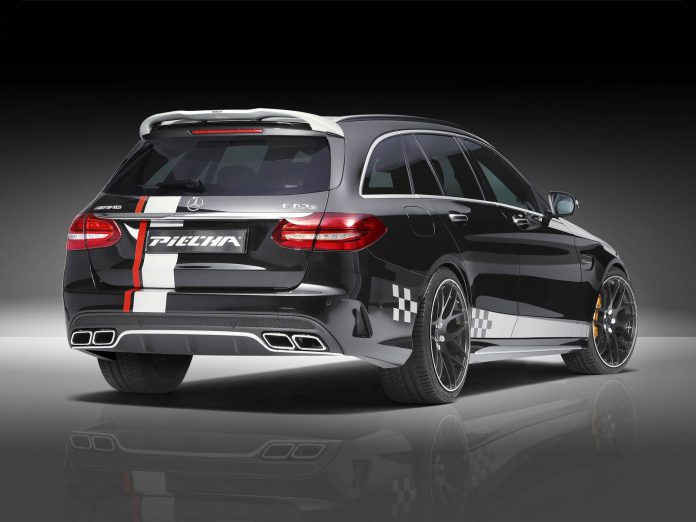 You may not have heard from Piecha Design before, but it's quite an established tuning firm going back for more than 30 years now. The tuning firm is specialized in customizing Mercedes-Benz cars and this is their latest project, a tailor made Mercedes-AMG C63 Estate.
Aesthetically, Piecha Design fitted the sporty estate with an aerodynamics package giving the car a more aggressive look through the new air-dam lip and roof-edge spoiler. Customers have the option to have custom wheels fitted too, a set of sporty 19-Inch and 20-Inch wheels are available in either pale-metallic or satin-black finish. Custom made coilovers, lowering suspension springs and wheel spacers change the AMG's appearance even further.
Other modifications took place under the hood, increasing the 4.0-liter V8 Biturbo's performance to 612 hp and 840 Nm of torque. The immense power upgrade from 476 hp to 612 hp translates to a 0-100 km/h time of a whopping 3.8 seconds, which is 0.4 seconds faster than the original 4.2 seconds. Now check out the gallery below to see what this monster looks like.
Mercedes-AMG C63 Estate by Piecha Desogn