New spy shots of the upcoming next-gen Rolls-Royce Phantom have been released online!
The current generation of Phantom has been in production for twelve years, meaning that this next-gen Phantom will likely feature an expansive redesign as well as a plethora of new features and technologies.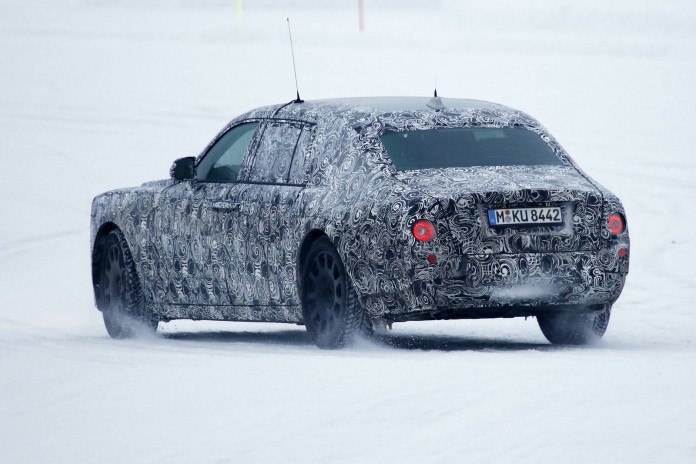 Rumors have also suggested that Rolls has at least toyed with the idea of introducing a brand-new moniker for the Phantom's replacement. Although the dropping of the Phantom name has not been confirmed by anyone yet. What we can be assured of, however, is that the Phantom replacement will be of similar physical shape and size as its predecessor. However, thanks to Rolls' partnership with BMW, the next-gen Phantom will be considerably lighter.
This partnership with BMW allows Rolls the ability to reduce the weight of future cars by using the German automaker's vast carbon fiber capabilities.
One of the most interesting developments regarding the next-gen Phantom is the fact that both the coupe and convertible versions of the car will not carry over due to poor sales of both versions in the current generation. Both long and short wheelbase version will continue to be made available, however.
A solid release date for the reveal of the new Phantom has not been announced by Rolls-Royce. We expect a debut to occur at one of the major auto shows sometime next year, however. The base price of the new Phantom will likely be in the range of 370,000 Euros.
Rolls-Royce Phantom Spy Shot
4