The revolutionary 60-meter Trimaran superyacht by Blue Coast Yachts is our feature in today's Superyacht Sunday. The yacht was first announced in 2014 as a 2015 model from the French-based yacht specialists. Coste Design & Partners were commissioned to take care of both the interior design and the naval architect, the result was a long range cruising yacht with a futuristic design reflecting 25 years of creativity from Blue Coasts Yachts.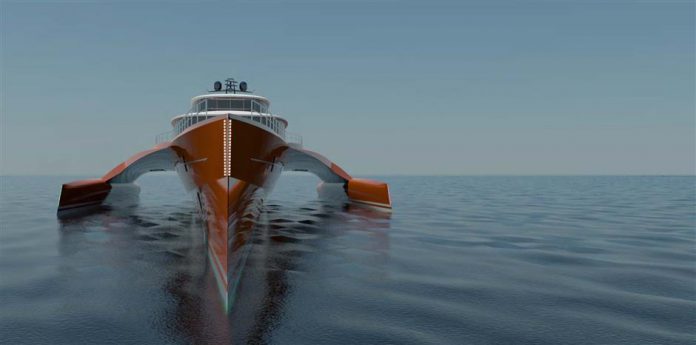 Blue Coast Yachts has a portfolio of yachts divided into sailing and power categories; each of these categories has Catamaran and Trimaran hull configurations in different sizes. This particular one has an overall length of 60 meters and a beam of 17.5 meters. The hull is made of composite materials which include carbon and glass as part of its lightweight construction measures.
Furthermore, there is a Carbon Edition that utilizes carbon fiber materials. The results is a lighter, faster and more appealing yacht. The Trimaran can accommodate 8 guests and a crew of 4, the master suite is located on the forward of the main deck and comes with a huge bathroom as well as walk-in-wardrobes.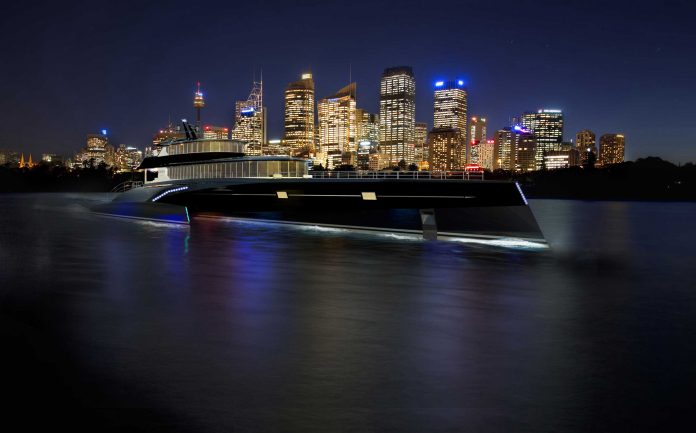 The layout features a flybridge, main deck and the lower deck where five additional staterooms are located.
Powering the Trimaran 60 is a set of two diesel engines rated at 2,600 hp, they are capable of propelling it to a maximum speed of 30 knots. At 11 knots, the yacht can achieve full transatlantic mode. In addition to the diesel engines, there are two fully electric engines capable of propelling it for 6 silent hours under battery power, they can be recharged continuously using generators.
The Trimaran is currently on sale in Monaco with an asking price of $47.3 million via Ardell Yacht and Ship Brokers.