At the recent Geneva Motor Show 2016, KTM launched a limited-edition variant of the X-Bow, called the "Black Edition", based on the X-Bow GT. The Austrian company states that this model is for those "who prefer to be on the road and only go occasionally to the racing circuit."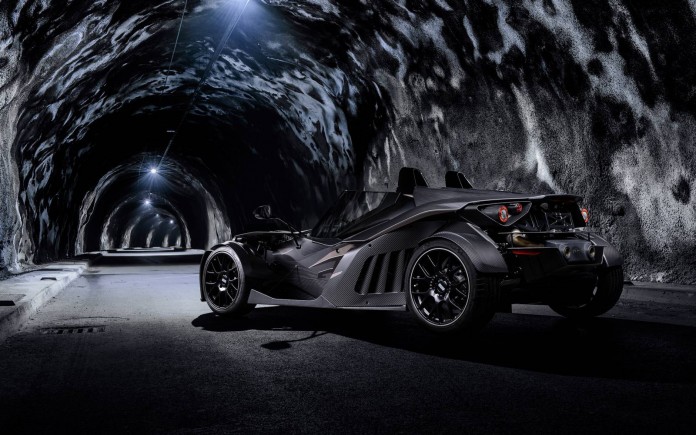 Under the hood is Audi's 2.0-litre turbocharged engine that produces 320 hp, giving a 0 to 100 km/h of 4.1 seconds. The X-Bow Black Edition sees heavy use carbon-fibre- from the chassis to the body covers, bonnet and wheel arches. Moreover, sophisticated aerodynamics help it to achieve the downforce of a Formula racing car. Meanwhile, customers will also get an option for 18- or 19-inch BBS wheels.
Inside, you get hand-stitched seats stamped with "Black Edition" logo on the headrest, a suede leather steering wheel with colour-coordinated 12-hour markings and matching stitching and all-aluminum machined gear and hand brake levers.
Currently, only five units of the KTM X-Bow "Black Edition" are available for sale, each priced at €99,000 before tax. (excl. VAT). Owners will also get a tour of KTM's factory in Graz, Austria.