Lotus has officially released the 2016 Exige Sport 350 Roadster.
The new Exige officially took its bow at the Geneva Motor Show, but we now have the full details of the car thanks to the official statement from Lotus.
The Exige Sport 350 Roadster follows in the footsteps of the coupe variant of the car and follows Lotus' design philosophy of lightweight, moderate horsepower cars.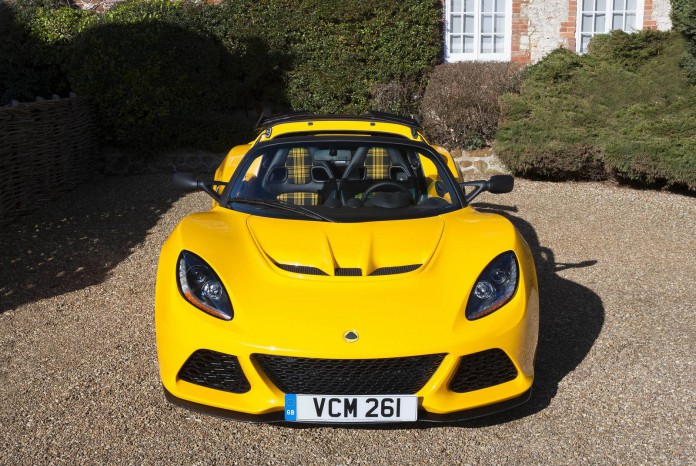 Power for the Exige 350 Roadster is provided by a supercharged 3.5-liter V6 engine that produces 345 horsepower and 295 pound-feet of torque. Power is sent to the rear wheels via a six-speed manual transmission which Lotus claims has been heavily revised over previous gearboxes.
Thanks to its lightweight construction and 345 horsepower the Exige Sport 350 will hit 60 mph from standstill in just 3.7 seconds on the way to a top speed of 150 mph.
Lotus Exige Sport 350 Roadster
Overall curb weight of the 350 is just 2,392 pounds (when Carbon Aero Pack is chosen) thanks to liberal weight saving techniques. Weight was saved by using lightweight engine mounts, louvered tailgate panel as well as a lighter, lithium-ion battery.
Owners wishing to hit the featherweight 2,392 lb curb weight should opt for the Carbon Aero Pack that includes carbon fiber front splitter, a carbon fiber rear wing, and a carbon fiber rear diffuser.
No word has been released regarding pricing of the new 350. We will keep you updated as we hear more!