The Chicago Auto Show is a big event for OEM manufacturers but it is also an event at which custom shops such as Auto Art can come and display their work alongside the latest and greatest new cars.
We have compiled a gallery of some of AutoArt's most interesting work from this year's Chicago Auto Show for your viewing pleasure. Auto Art brought a plethora of interesting and unique vehicles to display at the show.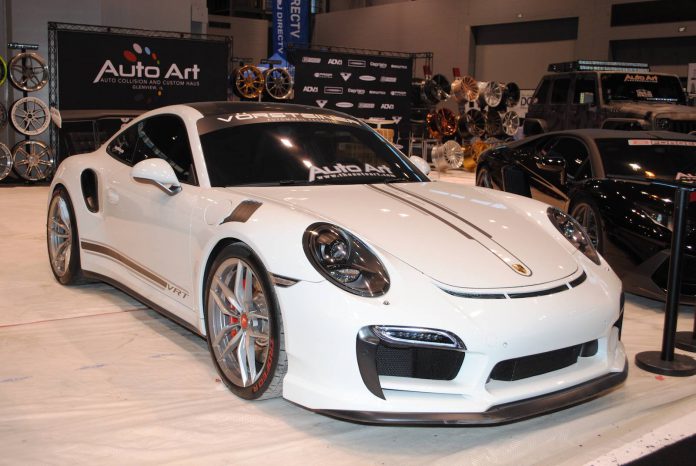 Some of the highlights include a full Vorsteiner-spec Porsche 911, matte purple Lamborghini Huracan as well as a Lamborhini Aventador with striking red wheels, matte stripes and matte roof panel.
Check out the gallery for yourself below and let us know what your favorite car is from the AutoArt booth.
You can check out AutoArt's Facebook page for more information and galleries of their work. Let us know what you think of the galleries in the comments below!