The first spy shots of the next-generation Porsche 911 have emerged as the car undergoes initial preliminary development work.
Much of the development work for the new 911 will center around Porsche's desire to offer the 911 with a hybrid powertrain. The move to offer a 911 with a hybrid powertrain has been pushed by the need to lower C02 emissions and to meet future environmental regulations. While Porsche has offered hybrid powertrains in other models in their line-up, the next-generation 911 would be the first 911 to ever be offered with a hybrid system.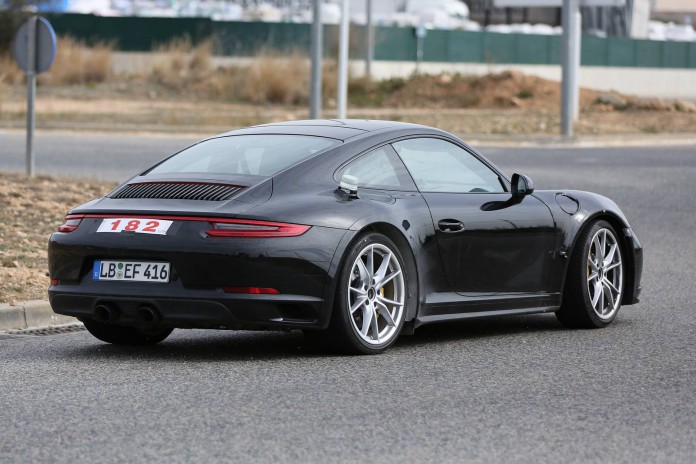 We can expect much of the development work to center around how to best package the hybrid powertrain in the body of the 911.
Porsche's 911 product line director Erhard Mössle said during the Frankfurt Motor Show: "There are discussions. It's clear that we have to do something. We have to meet the CO2 regulations in 2020. The Volkswagen Group needs an answer to Tesla. The technology available is not far away from meeting our goals for such a car in terms of range and charging speed."
While Porsche has yet to release a hybrid 911, talks have already begun about the possibility of releasing an all-electric version of the 911 as well. The all-electric 911 would be akin to what Audi did with the R8 e-tron. It is almost certain that 911 purists will be outraged by the release of an all-electric model but luckily for them Porsche has yet to commit fully to the idea of an electric 911.
Next gen 2018 Porsche 911