The stock version of the Corvette Z06 is an incredible monster that can take on most of the supercars in the market. It gets a 6.2-litre LT4 supercharged V8 engine delivering 650 hp and an equal 650 lb-ft of torque under the hood. Peak horsepower is reached at 6400 rpm while peak torque is found at 3600 rpm. Interestingly, 90 per cent of the total torque figure is available from just 2500 rpm through to 5400 rpm, allowing to car to reach 0 to 60 mph in under 3 seconds.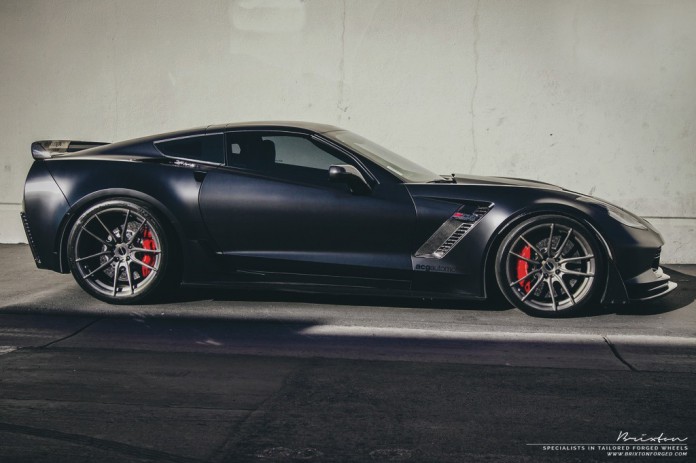 However, the guys at ACG Automotive in San Diego, California, were not satisfied with the stock model of the Corvette so they tuned one of them instead. It gets a full APR carbon-aero package, carbon interiors, Halltech intake and an ECU remap that increases the power output to over 1,000 hp.
To top it all up, the sports car gets an incredible set of forged after-market wheels from Brixton in configuration of 19×10 at the front and 20×12 at the rear. The wheels go admirably well with black exterior paint and aero kit of the car, giving it a very aggressive stance.
Chevrolet Corvette Z06 with Brixton Forged Wheels