New spy shots have emerged of the highly anticipated shooting brake variant of the 2017 Porsche Panamera.
Taking many of its styling cues from the 2012 Sport Turismo concept, the 2017 Panamera Shooting Brake will be the first Panamera to be offered in the shooting brake body style. The fact that Porsche is developing a shooting brake Panamera has been known since 2014, as Porsche's head of research and development, Wolfgang Hatz all but confirmed the existence of the car. Now, we are getting a fresh batch of spy shots as the car undergoes testing and development duties in Spain.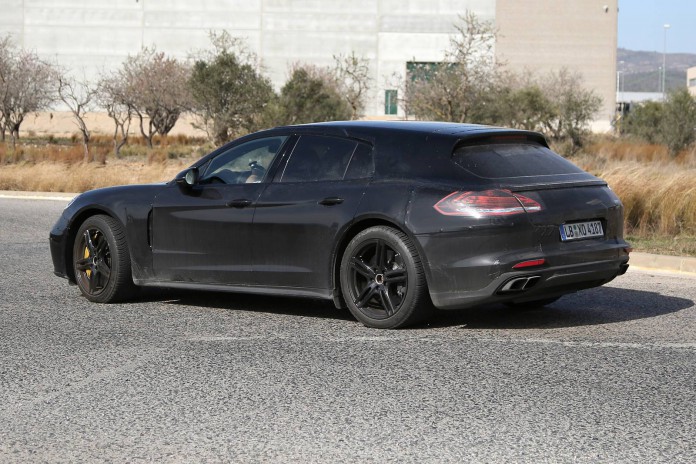 According to sources close to Porsche, the new estate version of the Panamera will be built alongside the standard four door version. Many are hoping that Porsche will eventually release a coupe and carbiolet version of the Panamera in addition to the Shooting Brake, however no such development rumors have been confirmed.
"What we have designed is an entirely new Panamera with a new platform," Hatz explained. "We have prepared it for a lot of derivatives, personally I like very much the Sport Turismo, I love this car. But there is a good chance for more derivatives."
The new Panamera Shooting Brake will be competing directly against the likes of the Mercedes CLS Shooting Brake when it goes on sale in 2017. As with previous generations of Panamera, expect a full range of powertrain and interior options to be made available.
Check out the full gallery below and let us know what you think of Porsche's very first shooting brake Panamera!
2017 Porsche Panamera Shooting Brake