Swedish ski and Gumball 3000 legend Jon Olsson is known for having quite the car collection. One of the latest additions to his collection is a Lamborghini Huracán and Jon Olsson seems to have no intention to leave the Italian supercar in its stock condition.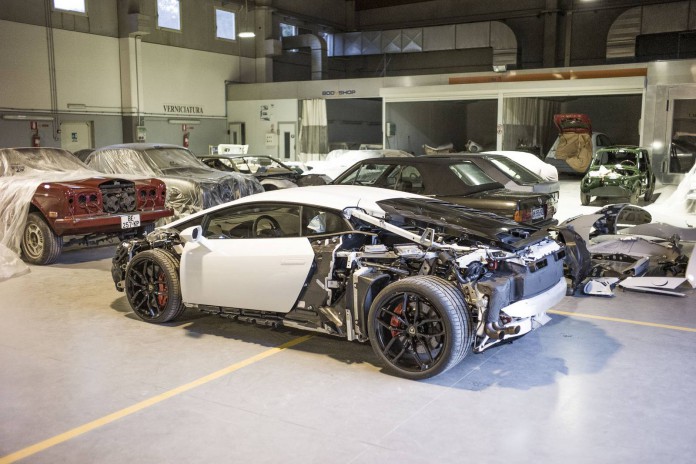 He said the following about the new "Mega Lamborghini Huracán Project": "Even for me ripping of the panels of a brand new Lambo with 478km on the clock is not normal! But I Am very bad at settling for something standard so there was no way around it! It needed to be done!"
Starting off the project, Olsson has a Swedish 3D visualization company called "MLT" scan the Huracán's full body so the 3D building project can begin. While the work on Olsson's late RS6 was mainly hand shaped, the process of customizing the Huracán involves making all new panels in pre preg carbon.
Jon Olsson Lamborghini Huracan
Jon Olsson acknowledges this is quite a big project and commented: "I feel like I can put all the experience I have gained over the years on builds into this one and really do it right from the beginning!". Having seen Olsson's previous projects, from the Rebellion R2K to the RS6 DTM, we are quite excited to see the result of this project!