Boutique supercar manufacturer Apollo has released a brand new car at the Geneva Motor Show called the Arrow.
The Arrow has been built in order to compete directly with the big dogs of the hypercar world such as McLaren, Pagani and Ferrari.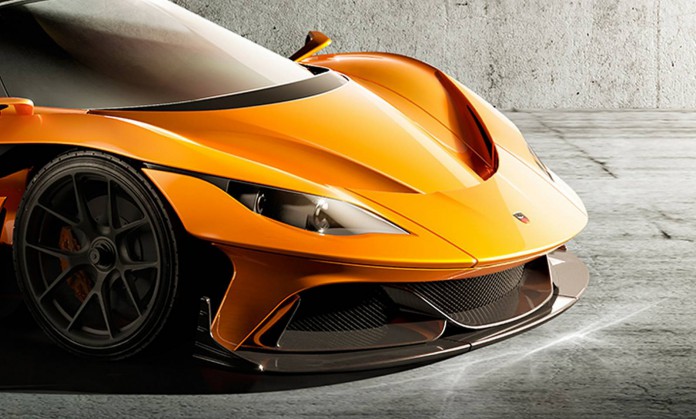 Powering the Arrow is a biturbo 4.0-liter V8 engine that produces 1,000 horsepower and 1,000 newton meters of torque. Managing all that power is a seven-speed sequential transmission and self-locking Torsen differential.
All that power helps the Arrow accelerate from standstill to 62 mph in just 2.9 seconds. The sprint to 124 mph comes up in just 8.8 seconds and the top speed is a reported 223 mph.
Apollo claims the Arrow will be released with a curb weight that is less than 2,866 pounds.
All this power will be sent to the road via Michelin Pilot Sport Cup 2 tires wrapped around 20-inch front and 21-inch rear monoblock cast wheels. Stopping power comes courtesy of AP Racing brakes with 6-piston calipers.
The Arrow is completely street legal and also meets all current FIA crash and safety standards. Apollo suggests that owners can opt to homologate their car in a number of different race series with only a few minor modifications.