Prior Design has released a beautiful new widebody kit for the Ferrari 458 Italia.
Looking stunning in red, the Prior Design 458 widebody kit is designed to kit all 458 models and is constructed of a Fiberglass-Duraflex mix. Each kit includes 11 different components with each being able to be ordered separately at the owner's discretion.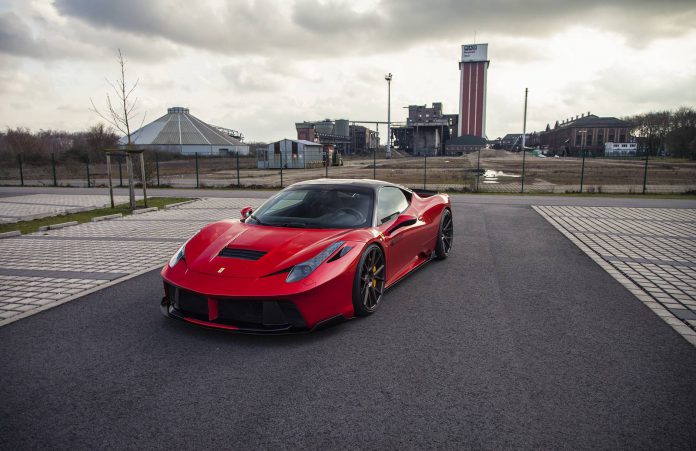 Front modifications include a PD458 front bumper, front lip spoiler, PD458 bonnet and cup wings. Side modifications include PD458 side skirts and side skirt lip spoilers. Rear addons include a PD458 rear bumper with included add-on spoiler/diffuser, trunk spoiler, engine vent covers and rear vent inserts.
Owners can also opt for a completely custom interior crafted to their exact specifications.
Wheels include Prior Design's own custom PD3Forged Superlight 3-piece forged wheels available in sizes ranging from 18″ all the way up to 23″.
Check out the full gallery below for an up close and personal look at the Prior Design widebody Ferrari 458.
Prior Design Ferrari 458 Italia