The Rolls-Royce Wraith is one of the most luxurious, sophisticated cars on the market today.
Today, we have a rather unique Wraith to show you. As you undoubtedly have already seen, this particular Wraith features an impressive purple paint scheme. This gallery comes to us courtesy of Future Photography, who recently posted the album on their Facebook page.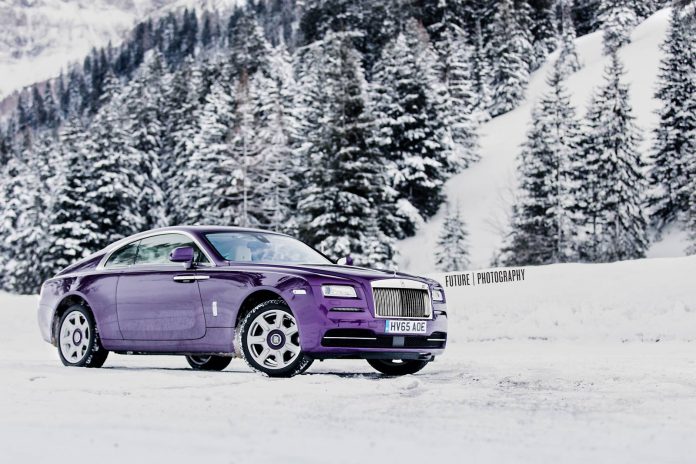 The photoshoot took place in the Swiss Alps (Gstaad to be exact) and features some epic images of the purple Wraith against the bleak, white background of snow.
While many Rolls Royce owners opt to customize their car through one of the various tuning shops such as Mansory, this particular Wraith seems to be relatively stock. The only non-standard feature we can spot is the purple paint scheme.
The Rolls-Royce Wraith is powered by a 6.6-litre twin-turbocharged V12 engine that delivers 624 hp and 800 Nm of torque. It is enough for the car to propel from 0 to 100 km/h in just 4.4 seconds. The power is transferred to the rear axle of the car by an eight-speed automatic gearbox.
Check out the gallery for yourself! Do you like the purple color? Let us know in the comments below!
Purple Rolls-Royce Wraith