When you think of Rolls Royce you probably think of the ultimate luxury automobile, not a ludicrous, rear-wheel drive drift machine.
Well, the guys at Japspeed Uk have created just that – a Rolls Royce drift car. The car was built specifically for Japspeed driver Shane Lynch as part of a TV documentary. While the car is obviously heavily modified, a few of the stock parts remain. Items such as the gearbox and 6.7-liter V8 remain just as they left from the factory. The only adjustment to the gearbox was the addition of a JW shift kit.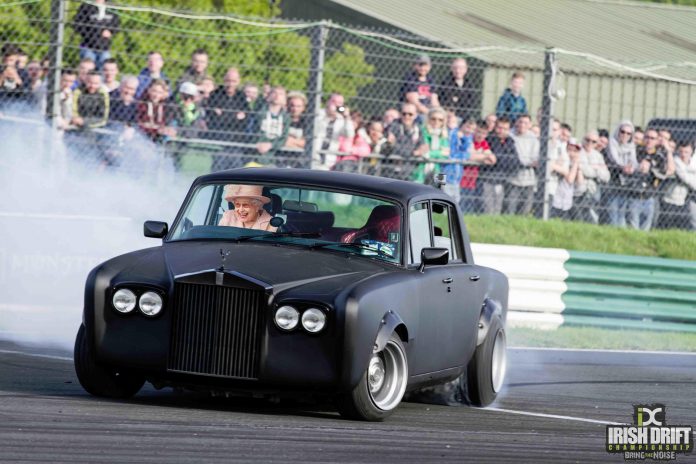 One of the most impressive features, as Speedhunters rightly points out, is the custom built e-brake lever that features two master cylinders for each rear wheel.
The extremely aggressive stance is provided by a 3H system from Air Lift.
Check out the full gallery below to take a look at what is surely one of the most outrageous Rolls Royce's you will ever see!