When Jaguar debuted the F-Type Project 7 in 2014, it set out to remind the world of its rich racing history while also bringing a unique and competitive modern-day sports car to market. It succeeded in doing both with the rare instant classic, one example of which was recently photographed in Montreal, Quebec, Canada.
Anthony Melotti and Gabriel D'Angelo photographed this F-Type Project 7, which is currently housed at Jaguar Land Rover Brossard. This is just one example of seven that will ever be shipped into the country and is shown in an eye-catching and unique shade of blue.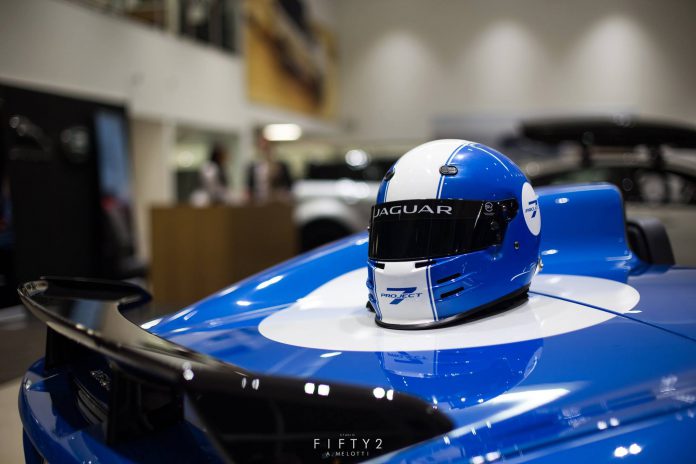 The Project 7 is mechanically similar to the F-Type R. The two cars are powered by the same 5.0-litre supercharged V8, however the powerplant produces 567 horsepower in the Project 7 compared to the 542 horsepower in the F-Type R. Power is sent to the rear wheels through a ZF eight-speed automatic transmission.
[Photos by: Anthony Melotti and Gabriel D'Angelo]