Lamborghini Newport Beach kicked off the 2016 car show season with a bang.
While January in many parts of the world means snow, cold and being stuck inside, in California January means car shows! And thanks to Lamborghini Newport Beach we have images from what will surely be one of the best car shows of 2016.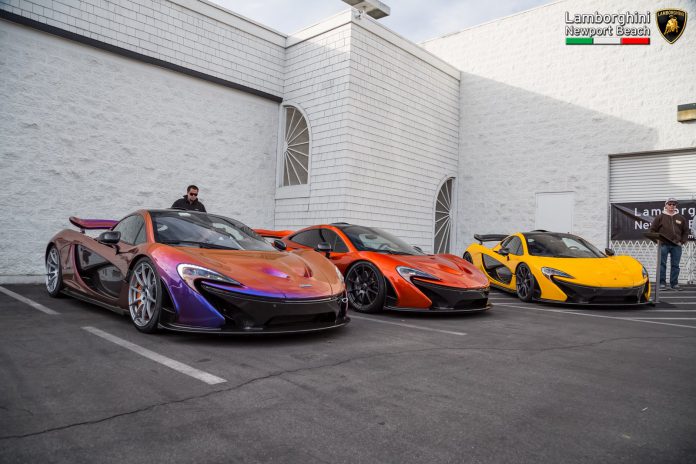 The supercar show put on by Lamborghini and McLaren of Newport Beach included some of the rarest cars in the world. The show included the likes of not one, not two, but four Lamborghini Aventador SuperVeloce's. Two Koenigsegg's – a CCX & Agera R. Also on offer were three McLaren P1's, 1 LaFerrari, 2 Porsche 918 Spyders, 1 Lamborghini Aventador Lp 720-4 50th Anniversary Roadster, a McLaren 650S Le Mans Edition.
Also making an appearance was a McLaren 675LT along with three Ferrari 458 Speciales and much, much more.
Check out the gallery we put together for an up close and personal look at one of the greatest supercar gatherings we've seen in a long, long time.
You can check out Lamborghini Newport Beach's Facebook page (https://www.facebook.com/LamborghiniNB/) and McLaren Newport Beach's Facebook page (https://www.facebook.com/McLarenNB/) for more spectacular images of exotics and supercars. And quick word of thanks from the organizers: "We want to thank everyone for joining us as we brought in 2016 with the most successful Supercar Show to date. Thank you to our friends, clients, fans, and our staff for making the first Supercar Show of 2016 an incredible gathering for all."
McLaren and Lamborghini Newport Beach