The penultimate stage of the Dakar Rally 2016 was crucial to the top leaders in the overall standings but the Mini and Toyota drivers didn't seem to be bothered by that as they set out a show like no other. WRC legend and Mini driver Mikko Hirvonen was the fastest man in Stage 12 claiming first place ahead of his Mini teammate Nasser Al-Attiyah.
Points leader Stephane Peterhansel decided to focus on on finishing the race as he still holds a 40-minutes lead over Al-Attiyah who is second in the standings. The stage which ran from San Juan to Villa Carlos Paz was heavily dominated by the two Minis and two Toyotas of South African drivers Leeroy Poulter and Giniel de Villiers.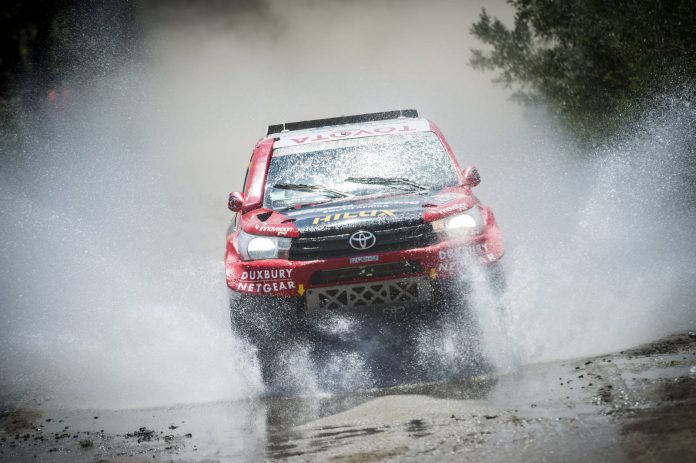 Poulter finished third after a restless fight with the Minis but together with Villiers in the other Toyota Hilux, the South African duo proved just how fast the Hilux trucks are such a terrain. Peterhansel still leads the standings away from Al-Attiyah and Giniel de Villiers – Hirvonen has a clear chance of finishing the rally in the top three today if all goes well for him.
KTM rider Toby Price used a strategy similar to Peterhansel – focusing on finishing the stage perfectly. The points leader still managed a second place finish behind Yamaha rider Hélder Rodrigues from Portugal. Honda's Kevin Benavides rounded off the top three, Stage 11 winner Antoine Meo was the biggest loser of the day after falling off his bike with only 20 km left to the finish.
Dakar Rally 2016 Stage 12
Marcos Patronelli strengthened his overall lead in the quads category by finishing first ahead of Walter Nosiglia from Bolivia and Yamaha rider Sergei Karyakin. This is the second time Nosiglia has put Honda on the podium in the 2016 Dakar Rally – which is heavily dominated by Yamaha.
MAN driver Peter Versluis won the stage in the trucks category ahead of Iveco's Federico Villagra and another MAN of Hans Stacey. The overall leader Gerard de Rooy still holds the upper hand with one stage left in the rally. Just like Peterhansel and Price, the Dutchman put his main focus on finishing the race flawlessly.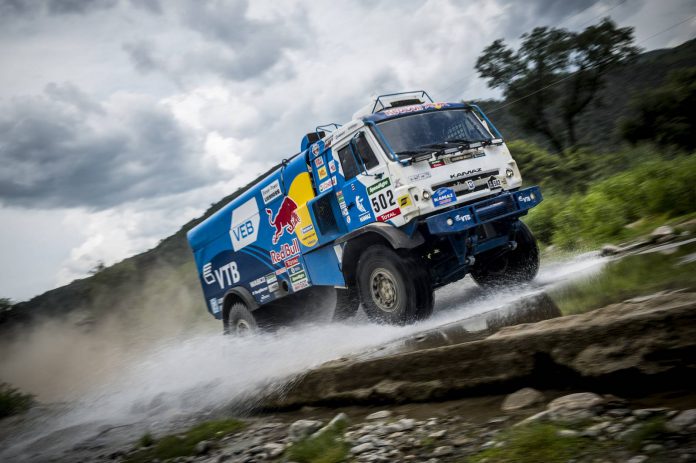 Today is the final day of the Dakar Rally 2016 where competitors will drive and ride from Villa Carlos Paz to Rosario over a distance of 180 km.