The world of supercars is one that inspires and excites millions across the globe. For an industry that impacts so many and represents the goals and dreams of many more, there are a surprisingly small number of individuals that, literally, keep the wheels turning at some of the most prestigious manufacturers. One manufacturer that represents the ultimate in attention to detail and produces the most dramatic and sensational supercars is Pagani Automobili SpA. The Italian company, that presented the world with the gorgeous Zonda followed by the jaw-dropping Huayra, officially opened a brand new UK Headquarters back in September and did so with a bang by hosting a spectacular hypercar convoy. Running the UK operations under his european responsibilities is a good friend of GTspirit and avid petrolhead, Francis Falconer. Francis has been working within pinnacle of the automotive industry for more than a decade, we caught up with him on a quiet Sunday afternoon at the London based showroom to learn more about his role at Pagani.
Why did Pagani choose to launch in the UK and what services can the UK office offer? 
The UK represents a very important market for Pagani, not just in terms of the European territory, but globally. From a historical perspective, we are fortunate to have a relatively high concentration of Zondas here in the UK and we will also have an increasing number of Huayra owners in the near future. In addition to the cars which reside here in the UK, there are also now a number of Pagani's that visit the UK for several months each year. For these reasons, it was important to be able to offer our owners a headquarters that has undergone a significant investment and reflects the desire to look after our customers to the best of our abilities. Our showroom offers the space, facilities and comfort to help customers looking to purchase a new car, but also factory trained technicians and the specialist tools to service and maintain the cars in the best way possible.
What do you see as the aim of Pagani UK? 
Pagani is by its nature and exclusivity, a small family, so first and foremost Pagani UK want to offer the best service possible, on all levels, to our customers. One of the aims will be to reaffirm that commitment, not only through the sales and service capabilities, but also by offering a range of opportunities for owners to come together and present them with some exciting events throughout the year. Pagani UK provides the necessary platform to a strong market and, with the direct support of Pagani Automobili SpA, I am pleased to say that we have already made some very positive steps in the right direction.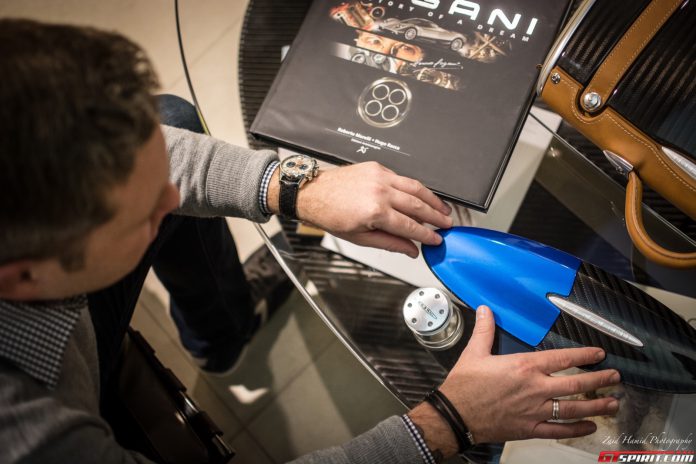 What is your role at Pagani and is it "the dream" that it looks to be? 
My role as Head of Sales Europe involves quite a wide range of responsibilities and this is one of the most enjoyable aspects for me, as each day is different. At its core, I am responsible for the sales of new cars in the European market and this means having a great deal of communication and interaction with our potential customers. From the point of initial enquiry, providing information and guidance through the order and specification process, factory visits, and managing the delivery and handover of each vehicle. I work hard to demonstrate the desire to exceed their expectations. I also have a lot of interaction with existing owners, through events or seeing their cars during service, and this is great because it means you can continue building on those relationships and this contributes to the sense of family that you find among the Pagani owners. It is also a privilege for me to be able to say that I work directly for Horacio Pagani and the fact that I work alongside the man that I have held in high regard for such a long time is not something that I take for granted. Horacio's dedication to design and engineering is far reaching and inspirational to many and it feels very special to be a part of such a dedicated team. Part of the reason I chose to join Pagani, was about sharing my own knowledge and previous experience to assist in certain aspects of the company as we look to the future, and this collaboration for me personally is a very rewarding opportunity. Of course the reality is that every job has its challenges and this is something which personally motivates me, but yes, it would be fair to say that it is something of a dream job.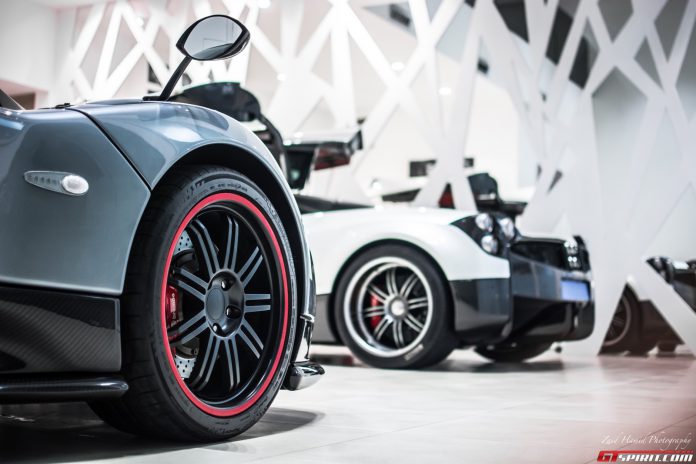 Pagani burst onto the scene in at the Geneva Motor Show in 1999 and have proven worthy of competing with the likes of Lamborghini, Ferrari and McLaren ever since. From your experience at the company, what do you think has made Horacio and Pagani as successful as it is today? 
For me, I think that it is very clear that if you really want to understand Pagani as a company and the magnificent cars that it produces, you have to take the time to understand Horacio Pagani himself. I spent a good deal of time reading books, news articles and watching interviews in an attempt to understand some of this before joining the company, however I have learnt so much more from the time that I have spent with colleagues and Horacio himself. Horacio is one of the most committed, focused people that I have met in the automotive industry with an exceptional eye for detail, design and performance. This is perhaps not so surprising giving the results of his work. However this is combined with being welcoming, engaging, innovative and inspirational, and these I think are the qualities that transcend through Pagani as an organisation and are instantly recognisable from the moment you are interacting, as a fan, a customer or an employee. I think for many people the desire to create supercars that are that are cutting-edge in terms of technology, uncompromised in terms of style and design, and all from very humble beginnings, would have been a goal too far. I think the fact that Horacio did not let any of those things deter his ambition, are pivotal reasons why Pagani is successful and why both Horacio and the cars have already gained a legendary, iconic status. 
Obviously you have opportunities to drive a few Pagani's, what has been your most memorable drive? 
I have been very fortunate to drive a few Pagani's now and as cliché as it may sound, for a driver, a Pagani really is unlike any other car. The Zonda of course has seen several variants and each one has unique qualities, but they are all demanding, engaging and rewarding, especially the Zonda Cinque, which for me and many others perhaps, is the pinnacle. That said, I think my most memorable drive so far has to be at the Goodwood Festival of Speed 2015. I was fortunate enough to be demonstrating the Huayra throughout the event and it was really an amazing experience. The Hill Run at the Festival of Speed was a box that I had been wanting to tick for many years and to be able to have done it in a Pagani Huayra is going to take some beating. The Huayra offers a lot of comfort and is great for continental driving but don't let this fool you, it is visceral, immensely powerful and demands a lot of respect. My own experience is that the Huayra is very capable in a track environment, but clearly the Hill Run is not a race track and you need to have quick reactions as the Huayra will not think twice about biting and the course is unforgiving, but it was exciting, enjoyable and very memorable!
As road trips go, the Pagani 'Raduno' or 'Vanishing Point' looks to be about as good as it can get, how was last year's tour? 
The annual Pagani gathering is something very special indeed and it is an event that Horacio, the factory and many owners, hold sacred in the calendar. We started last year's tour at the factory, where owners and cars gathered before heading to the Il Boscareto Spa Hotel, set in a spectacular Italian vineyard hillside. Over the next few days we were able to enjoy fantastic driving routes through the Italian countryside to some wonderful locations and even managed to take in the Salone Auto Parco del Valentino in Turin, arriving in convoy to join a stunning display of cars. The highlight for me personally was spending about an hour or so being driven by Horacio in his own Zonda and driving through the hillside tunnels beside the man who started it all. It was really an amazing experience to see so many Pagani cars driving together but I think the fact that so many owners come from all over the world to share such a memorable time together is what makes the event so special. Each year Pagani try to take owners to different locations via new routes and create those driving memories, which isn't easy, but I think this is why so many owners return time and again to be a part of it, and why I will be excited to introduce this experience to new owners in 2016.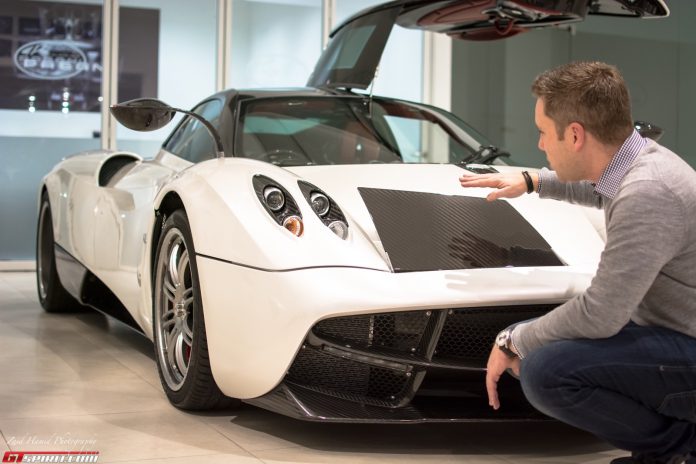 This is only the beginning for Pagani UK. Francis and the team have a number of fantastic events and open days planned in 2016 and GTspirit will be there reporting bringing you all the highlights and headlines from the worlds most passionate supercar marque!
To get the latest from Pagani UK, be sure to follow @francisfalconer on Instagram.