We had the privileged opportunity to speak with Mercedes-Benz boss Dr. Dieter Zetsche at this year's Detroit Motor Show. Dr. Zetsche is currently the Chairman of the Board of Directors of Daimler AG and has been the head of Mercedes-Benz Cars since 2006. He studied electrical engineering from 1971 to 1976 at the University of Karlsruhe and joined Daimler-Benz AG after graduation in 1976 in the research department.
Q: How do you look back at 2015?
A: Well, obviously very satisfied. It was a record, historic year for our company. We had record sales basically in all countries and all segments. And at the same time we achieved our strategic profitability target and the combination of both is what obviously defined a successful company.
Q: What are your expectations for 2016?
A: Well of course we see what is happending and cautious but at the same time we are very confident that the tremendous momentum that we have built over the last years will continue based on products that we have launched and will be launching which will really meet the customer's tastes and demands. I'm confident for 2016.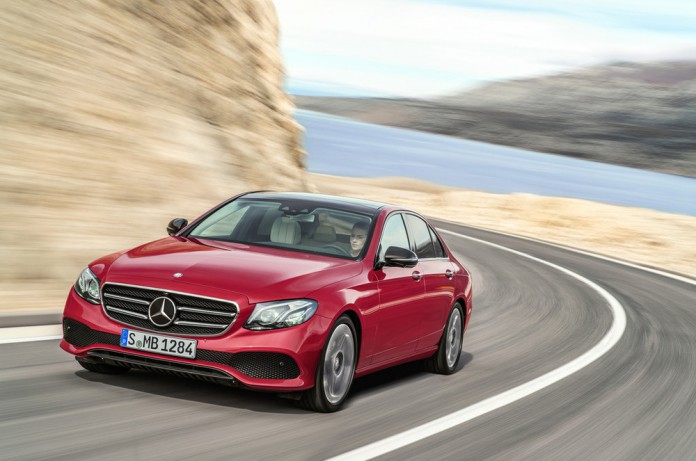 Q: What are the biggest challenges this year and moving forward?
A: Of course we see a number of hot spots in the world whether it is the Middle East or Russia or concern about further development in China. Brazil, especially on the commercial vehicle side, is really a very difficult environment. But having said that, all together, we expect GDP growth to be roughly 2.9% and automotive market growth to be in the same vicinity. And that should be, based on our product, an environment in which we can excel.
Q: How important is the new E-Class for the future?
A: Well the E-Class, the business class is center stage in our brand. It has the longest history. A tremendous, successful history. Therefore the success of the new E-Class is key to us but I am extremely confident that [the new E-Class] will be a winner.
Q: Last question, what is your personal favorite car in the Mercedes line-up?
A: Well of course the classic answer is that I like all of my kids as much as I like all of our cars!
Thank you to Dr. Dieter Zetsche and Mercedes-Benz for taking the time to speak with us!