We had the privilege to speak with Tobias Moers, head of Mercedes-AMG at this year's Detroit Motor Show.
Tobias was appointed Mercedes-AMG CEO on 01 October 2013. Having worked with AMG since 1994, he has had overall responsibility for the main AMG model series since 1999 and has been a Member of the Executive Board of Mercedes-AMG since 2011. He now sits at the very top of the Mercedes-AMG tree. The perfect person to answer all our AMG questions!
Q: How do you look back at 2015?
A: 2015 was a pretty successful year and we increased our volume by far. We closed with a 45% increase and sold close to 68,000 cars overall. Pretty amazing. We developed a lot of new cars and a lot of new cars coming soon.
Q: What are your expectations for 2016?
A: Bringing new cars to the market. It is very exciting for us!
Q: What does the 43 is SL43 AMG stand for?
A: The 43 stands for a different performance output. It is 360 hp, it's the V6, it's a different level for AMG and a new segment kind of. We still have the 45, the 63, the 65. But the 43 represented a new portfolio for us.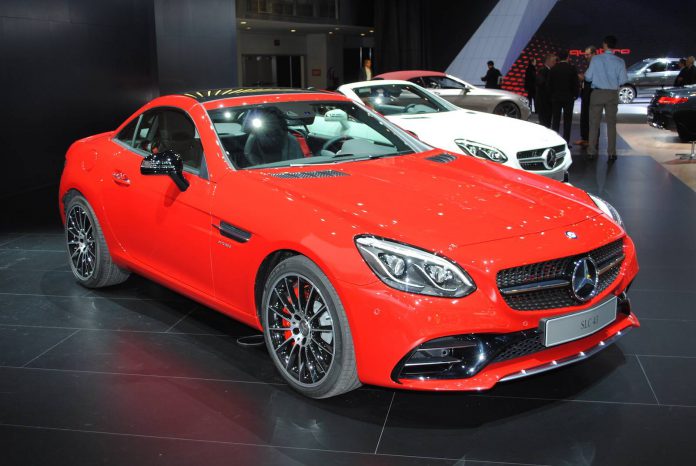 Q: Can we expect to see the engine in different models?
A: Yes, for sure.
Q: Last year we also saw the introduction of the AMG Sport models. How is that doing for the company?
A: We are thinking that maybe the 43 represents the new interpretation of the Sport models. Because in our understanding the people received the cars very well. The SLC43 is the sportiest SLC or SLK we have ever made. On the race track it is an animal. It really is a lot of fun to drive.
Q: When can we expect a new variant of the AMG GT?
A: You can expect to see a new variant this year. Summer 2016.
Q: We heard rumors of an AMG supercar. Any truth to this?
A: I heard about the rumors as well but I don't know where they are coming from!