Ford is showcasing the Mustang Shelby GT350 at the ongoing Detroit Motor Show 2016 and we went to check it out at the American automaker's booth.
Developed as Ford's ultimate Mustang for the racetrack, the Shelby GT350 provides track performance previously never seen on a Mustang. It gets a 5.2-litre naturally-aspirated V8 engine that pumps out a total of 526 hp and 582 Nm of torque. Peak power is reached at 7500 rpm while maximum torque is found at a lower 4750 rpm. Interestingly, 90 percent of torque is available from 3450 rpm to 7000 rpm.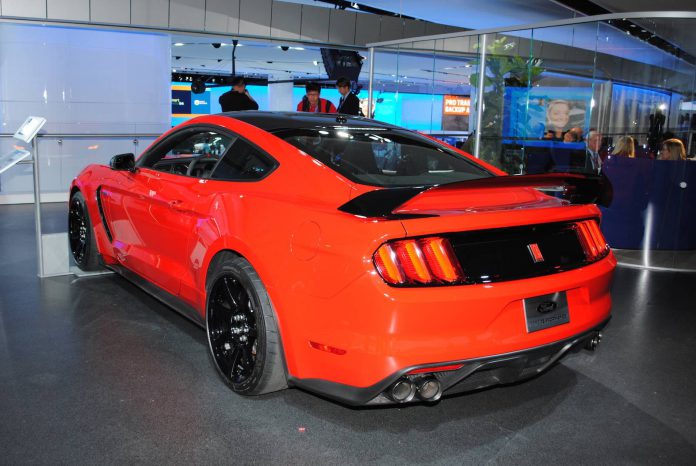 Another key element of the engine is its use of an 87 mm throttle body, which happens to be the largest ever used on a Ford engine. This engine is mated to a six-speed Tremec manual transmission.
Ford Mustang Shelby GT350
For more pictures from the Detroit Motor Show 2016, see our news channel.