Mini driver Nasser Al-Attiyah scooped his second stage win of the Dakar rally 2016 yesterday after beating both Peugeots of Stephane Peterhansel and Sebastien Loeb, who is finally back on the podium.
Stage 11 ran from La Rioja to San Juan over a distance of 431 km for all competitors, Peterhansel set the pace for the day but had to slow down to avoid disparaging his motor, the Dakar veteran still managed to finish fourth. Loeb on the other hand managed to win a place on the podium by finishing second behind Al-Attiyah whose pace was unmatched by the Peugeots for most part of the day. Al-Attiyah's Mini teammate Mikko Hirvonen finished in third place giving Mini a double podium victory.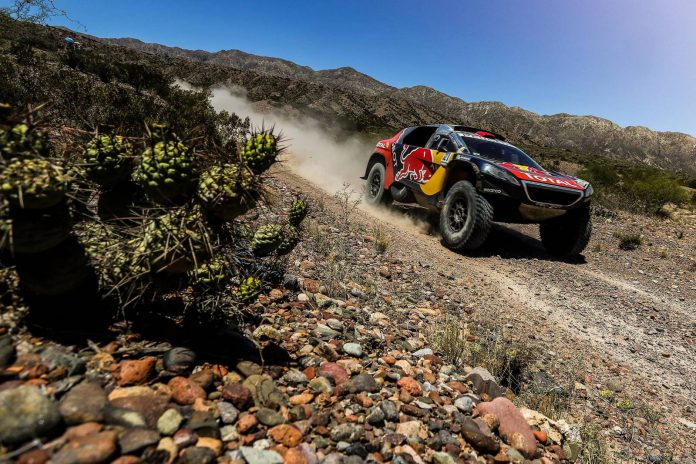 Peterhansel still leads the overall standings in the cars category over Al-Attiyah though he lost several minutes in yesterday's stint. South African and Toyota driver Giniel de Villiers is third in the classification.
In the bikes category, KTM rider Antoine Méo was the hero of the day after beating points leader and teammate Toby Price as well as Husqvarna rider Pablo Quintanilla. By doing that, Meo now sits third in the overall classification with Price still in the lead and Štefan Svitko in second.
The Patronelli brothers strengthened their overall lead yesterday in the quads category with Alejandro Patronelli claiming the stage win ahead of South African rider Brian Baragwanath. Marcos Patronelli – who leads the overall standings – finished third. Baragwanath is now third in the overall standings behind Alejandro.
Dakar Rally 2016 Stage 11
Kamaz team driver Eduard Nikolaev emerged on top in the trucks category beating MAN driver Peter Versluis and Iveco's Ton Van Genugten. Gerard de Rooy missed the podium yesterday but the Dutchman still leads the overall standings away from Russian and Kamaz driver Ayrat Mardeev; and Federico Villagra of Iveco.
The penultimate stage of the Dakar Rally 2016 will kick off today in San Juan all the way to Villa Carlos Paz. The bikes and quads will cover a distance of 481 km while the cars and trucks will drive for 267 km.