U.S. pricing information for the 2016 BMW M2 has been officially released during this year's Detroit Motor Show.
The starting price for the BMW M2 in the United States will be $52,695 including all destination and handling charges. That is an increase in price of $7,550 compared to the M235i.
The M2 is closely related to the BMW M235i but features a selection of significant upgrades. Starting with the engine, it is a 3.0-litre inline-six cylinder featuring a TwinScroll exhaust manifold-integrated turbocharger. When combined with direct injection, a Double-VANOS system, custom pistons and crank bearings from the M3 and M4, the 2016 BMW M2 pumps out a total of 365 hp at 6500 rpm and 343 lb-ft of torque from as low as 1400 rpm. Those figures represent 45 hp and 13 lb-ft gains over the M235i.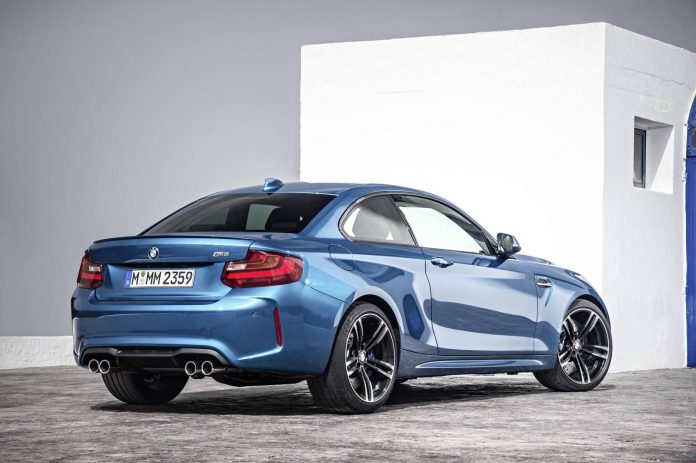 Compared to the M235i, the M2 weighs about 38 kg less, tipping the scales at at a total weight of 1,564 kg. The M2 also features an active rear differential as well as the same lightweight axles as found on the current generation M3 and M4. Braking is provided by four-piston calipers at the front and two-piston calipers at the rear.
Expect the 2016 BMW M2 to be hitting showrooms soon!