Porsche featured their latest and greatest 911, the 911 Targa 4 at this year's Detroit Motor Show 2016 and we were there to capture it.
The newly refreshed 911 Targa 4 comes as part of Porsche's mid-cycle refresh for all of their 911 models. Along with updated exterior styling, the new mid-cycle 911's engines now include a pair of turbochargers across the model range.
The refreshed Targa 4 includes the aforementioned dual turbocharger system mated to a 3.0-liter flat-six engine. In standard spec, the Targa 4 produces a suitable 370 horsepower and 331 pound-feet of torque.
The new Targa 4 is scheduled to arrive on showroom floors sometime this Spring and will be badged as a 2017 model year car.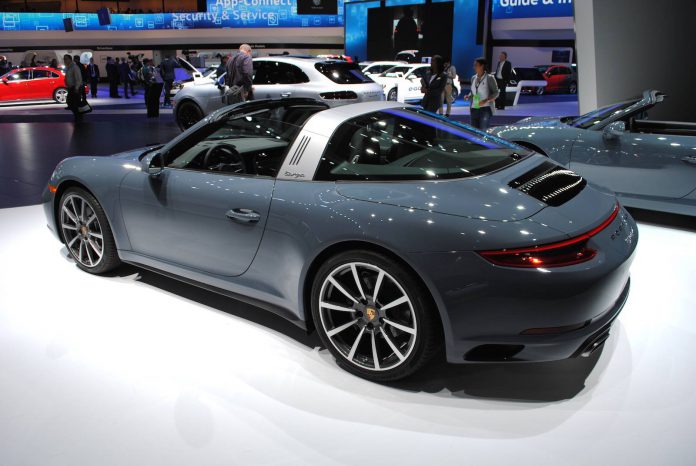 For more pictures from the Detroit Motor Show 2016, see our news channel.