Audi took the opportunity to display the recently released 2016 Audi RS7 Performance at the Detroit Auto Motor Show 2016 and our team was there to capture it.
Audi's new epic grand tourer is powered by a twin-turbocharged 4.0-liter V8 engine – the same engine as in the non-RS version of the RS7. Power in the RS7, however, has been upped to a more than capable 605 hp. This is an increase of over 40 hp compared to the standard car. The torque figure for the RS7 now sits at 705 Nm when drivers opt to use the 'Overboost' function.
When the 'Overboost' function is used, the RS7 is able to accelerate from standstill to 100 km/h in just 3.7 seconds. That is a 0.2 second increase in 0-100 km/h time over the standard model. Owners can expect a top speed in the neighborhood of 305 km/h.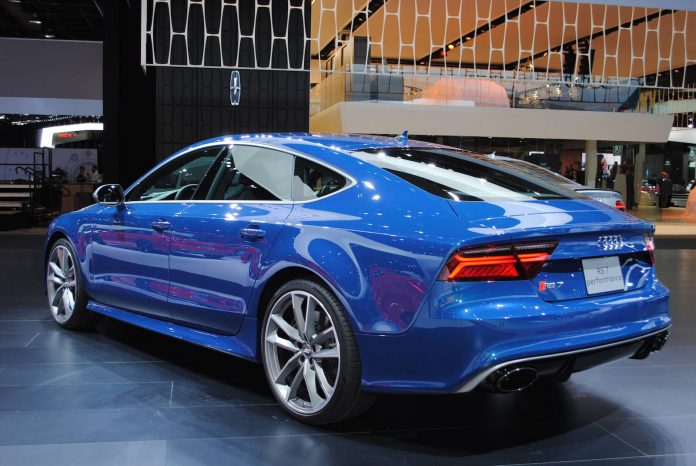 All of that power and acceleration is sent to all four wheels via Audi's patented Quattro all-wheel drive system. A harmony between fuel economy and performance is found via the help of Audi's choice of an eight-speed transmission.
Standard options include 21-inch cast aluminum wheels with options such as carbon ceramic brakes available for an additional fee.
As with all RS-badged Audi's, drivers are able to either let the car shift the transmission for them or engage the manual shifting mode in order to take more control over their driving experience.
For more pictures from the Detroit Motor Show 2016, see our news channel.